In this blog post, I will explore innovations and technology that will shape the world of photography in the years to come. Have you ever wondered what the future of photography holds? What kind of camera technology will be available in just a few short years from now?
2023 is here and with it comes an exciting new wave of innovative camera technology. I will look at some new cameras from my favourite brand, Canon. As one of the leading camera manufacturers, Canon are often first on the scene with new camera technology.
The rapid advances in imaging technology over the past decade have made the possibilities for photographers almost limitless. From higher resolution sensors to more powerful processors, camera technology is evolving faster than ever before.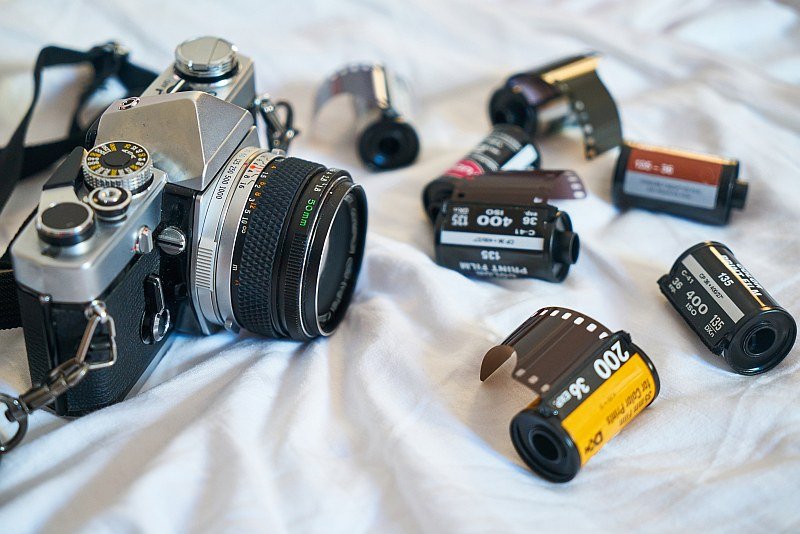 As we look to the future, we can expect to see photography move in a direction that is more creative, immersive, and accessible. Emerging technologies are paving the way for a vast array of new tools and possibilities that will revolutionize the way we capture images. Let's take a look at some of the most exciting innovations in camera technology for 2023 and beyond.
The Evolving Digital Camera Landscape
The digital camera landscape is changing rapidly. With new and innovative camera technology being released every year, the capabilities of digital cameras are constantly evolving. Photo enthusiasts can expect to see further advancements in technology such as resolution, zoom, and image stabilization, making cameras better than ever before. With better sensors, higher resolutions, and improved optics, the image quality of cameras will be drastically improved compared to the cameras of yesterday.
Additionally, the ability to use digital cameras remotely, and with artificial intelligence capabilities, will make them even more powerful, allowing for more creative and efficient photography than ever before. The digital camera landscape of the future will be an exciting one to look forward to.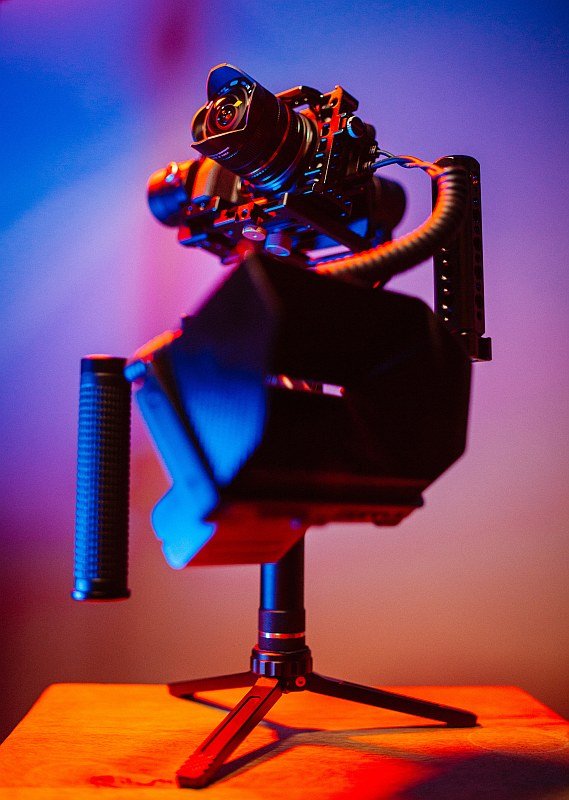 Adaptive Autofocus and Sensor Technologies
The photography industry is advancing rapidly, and the introduction of adaptive autofocus and sensor technologies in 2023 will revolutionize the way we take pictures. Artificial intelligence and machine learning are used to enable autofocus systems to detect and track subjects in motion, making it easier to capture fast-moving objects. Additionally, the introduction of revolutionary sensors will allow for larger pixel sizes resulting in higher resolution images and improved low light performance. Combined with innovative camera technology, the future will undoubtedly bring groundbreaking advancements in photography.
Mirrorless Magic
Mirrorless cameras are revolutionizing the world of photography, offering unprecedented levels of control and quality for creative photographers. With high-quality sensors, fast autofocus, and advanced features, these sophisticated cameras are the perfect tool for capturing stunning images in the coming years. Mirrorless cameras have already become even more advanced, offering innovative features such as 4K video and ultra-high resolution images. Photographers will be able to take advantage of the latest features to unlock the creative potential of the medium and capture stunning images that no other camera can achieve.
Canon EOS R5 Mark II
Here is a quick look at Canon's latest mirrorless camera, which sells for around $3.400 USD (click image to check prices).
The Canon EOS R5 Mark II is one of the most innovative camera technologies available for photographers today, and its potential for 2023 is staggering. The camera integrates a 45MP full-frame CMOS sensor, 8K video resolution capability, 5-axis optical image stabilization, and dual card slots, allowing photographers to capture and store high-resolution images with ease. In addition, the EOS R5 Mark II offers a range of advanced features, such as a 20fps shooting speed, built-in Wi-Fi, and advanced noise reduction. With its ability to provide photographers with excellent image quality and performance, the Canon EOS R5 Mark II is the perfect choice for any creative photographer looking to capture stunning images in 2023.
Interconnectivity and the Cloud
Interconnectivity and the Cloud are two of the most important concepts in modern computing. The cloud has enabled us to store data remotely, quickly, and securely. As more data is stored in the cloud, the development of interconnected systems will increase. This interconnectedness will allow for more accurate and faster communication between different systems, as well as more efficient storage and retrieval of large amounts of data.
With this increased interconnectivity and access to the cloud, photographers will have the ability to share their photos with the world in a much more efficient manner, allowing for dynamic and innovative camera technology in the future. Additionally, cloud-based solutions will allow photographers to easily store and share their work with other users, enabling them to create more collaborative photography projects in the future. Innovative cloud technology will be a great opportunity for photographers to explore new possibilities with their art.
High-Tech AI Powered Cameras
High-tech AI powered cameras are revolutionizing the world of photography, making it easier than ever to capture stunning, professional-looking images. By 2023, these cameras will be able to do much more than just take pictures; they will use AI to adjust lighting and color, perform facial recognition, and even suggest composition and exposure settings. With intelligent autofocus and image stabilization, they can produce high-quality pictures that look as if they were taken by a professional photographer. By using innovative camera technology anyone will be able to produce amazing photos with ease.
This also means that cose-circuit security cameras are becoming better at public surveillance.
Chatgpt Image Generator
Chatgpt Image Generator is an advanced AI tool that allows users to generate realistic images of what the future of photography could look like in 2023. By using neural network-based computer vision algorithms, Chatgpt can generate high-quality, lifelike images of objects, scenes, and people. It provides an innovative platform for users to explore the possibilities of photography in the future.
In addition, Chatgpt allows users to experiment with various lighting conditions, angles, and colors to come up with imaginative and creative images. With its advanced capabilities, Chatgpt is sure to become a valuable asset for many commercial companies.
With its advanced image recognition and image generation capabilities, Chatgpt can help non-photographers, scientists, and journalists create stunning images without even touching a camera. Digital photography has had a profound effect on the photography business, by making photos very cheap to produce, could AI technology make professional photographers redundant?
Will smartphones replace digital cameras and DSLRs?
With technology advancing at an exponential rate, the world of photography is poised to change drastically over the next few years. Since the first digital cameras launched in the late 1990s, the way that people take photos has been revolutionized. Today, the most popular cameras are smartphones, which offer convenience and ease of use that traditional cameras lack.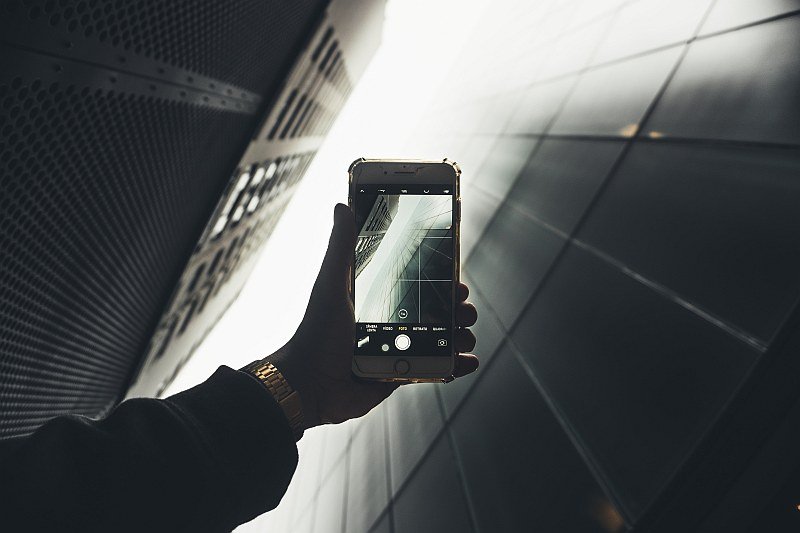 However, this doesn't mean that traditional cameras are obsolete. While smartphone cameras have come a long way in terms of features and functionality, they are still limited in what they can do. Professional photographers and serious hobbyists still rely on digital SLRs and mirrorless cameras for their advanced controls and lenses. This is especially true when shooting in low-light or high-speed situations.

In the coming years, innovative camera technology will drive the advancing state of photography. New cameras will be even more advanced, offering enhanced features and capabilities. We can expect to see new high-end cameras with improved sensors, more powerful lenses, and faster autofocus. With this technology, photographers will be able to take photos with greater clarity and detail, allowing them to capture moments that would have been impossible before.
Conclusion
Drawing inspiration from the cutting-edge camera technologies that are available today, the innovative photography of 2023 is sure to be revolutionary. Camera technology has come a long way since the days of the box brownie, and it's only getting better with time. We can expect to see digital cameras with advanced AI and machine learning capabilities that can recognize and capture stunning shots.
Could this lead to Wedding photographer robots in the future? Or travel photographers sending drones in their place? What I am concerned with is new technology replacing the healthy aspects of a photography hobby or making a photography career impossible.
On the other hand, we can expect to see more cameras that are smaller and lighter, with increased portability and durability. With the development of new technologies, photographers will be able to take more creative and stunning photographs, and capture moments that have never been seen before. All in all, the future of photography is looking bright, and we can expect to be amazed by the amazing images that innovative camera technology can bring to the table in the future.
Featured image by Ryan Peck on Pexels.com