Have you ever wondered how to take your photography career to the next level? A photography website is a simple and effective way to do just that. Your own website acts as a gateway for potential customers to get to know you and your work. It is a powerful tool to build your brand, open up opportunities, and gain clients.
Building a website for photographers does not need to be a difficult task. With the right resources and guidance, you can create a professional and functional site in no time. Not only will it help you reach new heights in terms of career opportunities, but it will also give you a platform to showcase your creativity and talent. From increasing your visibility to improving your credibility, the benefits of having your own website are countless.
What Are the Benefits of Having Your Own Photography Website?
Having your own website is an absolute must, as a serious photographer. It is important to showcase your work and take control over how it is presented to potential customers. Your own website will enable you to create an online portfolio, which can help you to reach a wider audience. Additionally, it can make it easier for potential clients to contact you, as they can quickly find your contact information.

Having your own website also provides you with a greater degree of flexibility, allowing you to quickly update your content and make changes according to your needs. You will also be able to customise the look and feel of your website, making it more attractive to visitors. Furthermore, your website can help you build your brand and establish yourself as a professional photographer. This is easier if you have your own platform for you to share your artwork.
WordPress for Photographers
WordPress is an ideal platform for photographers looking to create an attractive and feature-rich website for their photography business. Using WordPress, photographers can easily showcase their portfolios, accept online payments, and expand their reach with their own website.

WordPress offers photographers a wealth of tools to display their work in a professional and aesthetically pleasing way. Thanks to the thousands of themes available, photographers can find one that perfectly fits their style, allowing them to customise the look and feel of their website without needing to know any coding.
With the help of plugins, photographers can add features to their website that will help them manage their business, such as booking systems and payment gateways.
As sales grow, you can convert your website to an ecommerce webstore with plugins such as WooCommerce. WooCommerce can be extended to cater for almost any kind of revenue, from selling e-books to connecting with a Print On Demand (POD) supplier.

WordPress is also the perfect choice for photographers who want to build their brand and reach a wider audience. With WordPress, photographers can easily create engaging content such as blog posts and galleries, and leverage social media to share their work with the world.
WordPress is a good choice for Search Engine Optimisation (SEO). There are many SEO tools to help photographers increase their visibility on search engines, as well as email marketing plugins that allow photographers to stay in touch with their existing clients.

WordPress is a good choice for photographers looking to grow their business and take advantage of the features of a professional website. With its customizability, plugins, and SEO tools, photographers can easily create a website that will help them reach a larger audience and generate more income.
There are better platforms than WordPress, but WordPress can be started cheaply and can grow with you and change when your needs change.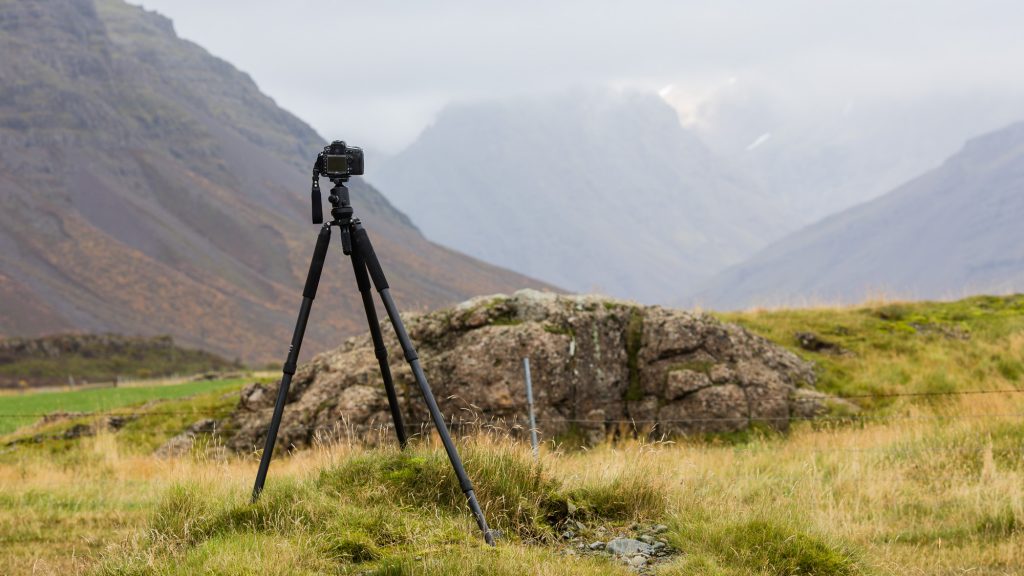 Alternatives to WordPress
I have experienced quite a few different platforms for creating galleries and selling online. I wont mention some of the more expensive companies, but it is fair to say that you can end up feeling ripped off, while the platform feels smug. It is like you are paying to sell your photos.
One company that is difficult to beat on cost is Zenfolio. Zenfolio offer very simple websites with galleries you can sell from. Unlike so many of their more expensive competitors, Zenfolio has a "Blog" feature which is really useful for expanding your reach and building a following.
Top Tips for a successful photography website
Probably the best advantage of having your own photography website as opposed to using community websites, is that you are in control of the most important aspects of presenting your photography.
1. Let Your Work Speak for Itself
Putting your work online is one of the most effective ways to showcase your photography. Having your own website for your artwork, gives you more control over your content and how it's presented. It's also a great way to gain exposure for your photography, as your website can be discovered on search engines and shared among other websites. You can also track user engagement and build up a loyal audience by using integrated marketing tools. Furthermore, having your own website allows you to keep your content up to date, as well as control pricing and availability of your work. Developing a website for photographers is a great way to make your work stand out and let it speak for itself.
2. Sell the Experience with Your "About" Page
Your "About" page is a great place to use storytelling to set yourself apart from other photographers. Here you can provide potential customers with a unique insight into who you are and what you can offer them. Personalize the page with details about your experience, education, and expertise. Include details such as cameras used, the types of photography you specialize in, and any awards you have earned. Showcase your experience and skills, and make sure to emphasize the unique benefits of working with you. With an engaging and informative "About" page, you can offer website visitors an immersive, memorable experience.
3. Effective Navigation
Having a clear navigation structure is essential for your website for photographers. It will make it easier for your visitors to find the information they are looking for. Make sure your navigation has a logical structure, with items grouped in a way that makes sense. Use labels that are descriptive and easily understandable. You can also include drop-down menus and other advanced navigation options to help visitors find what they need. Additionally, make sure to include links to important pages on your website so visitors can find them quickly. Finally, ensure that you have a way for visitors to search your website with a keyword or phrase. Having a clear navigation structure will help your visitors find what they need quickly and make it easier for them to explore your website for photographers.
4. Make It Easy to Contact You
Make sure your audience can easily get in touch with you by having your contact information easily visible on your website. Include your email address and/or contact form, as well as your social media links, so that your viewers can easily reach out to you with any inquiries they may have. Make it as seamless as possible for them to get in touch with you, and you'll see the benefits of having a website quickly.
Some Essential Pages for Any Photography Site
About Us
Portfolio or Gallery
Contact Us
Creating a photography website is essential for modern-day photographers, as it helps them showcase their impressive portfolios, market their services and achieve their career goals. As part of their website, photographers should make sure to have these essential pages on their site: About Us, Portfolio and Contact Us.
The About Us page is where photographers can introduce their passion and tell their story, the Portfolio page is where they can showcase their work, and the Contact Us page is where potential clients can get in touch.
Having these three essential pages on a website for photographers can help them unlock the potential of online marketing and make their site more successful.
Tips for Optimizing Your Photography Website
Optimizing your photography website is essential to ensure that your clients can easily find your portfolio and contact information. Start by creating a website that displays your work in the best possible way and make sure the design is easy to navigate.
Utilize the right website plugins to optimize your images for the best quality and fastest loading times. To ensure that your website ranks higher on search engine results pages, have a consistent content strategy, create relevant backlinks and use keywords in your text. Increase user engagement by adding features such as reviews, ratings and more.
Lastly, make sure to keep your website updated and running smoothly. Optimizing your website will help you attract more clients and grow your business.
Don't Let a Slow Loading Speed Ruin Your First Impression
Loading speed is an important factor when it comes to maintaining a smooth user experience. A slow loading page can be an instant turn-off for visitors and ruin your first impression. To make sure your website lives up to its full potential, take the necessary steps to keep loading speeds in check. Optimise photos, leverage browser caching, minimise redirects, and even use a content delivery network to reduce latency. These steps will not only help boost the loading speed of your website, but also make sure that your visitors have a great experience.
Go Static
For a cheap and easy way to experience the WordPress platform, consider Solent-Static.com. Their highly affordable, static website packages are the perfect start to get a very fast and secure photography website online. As they are powered by WordPress, you can upgrade to a fully functional and optimised online store as your photography business grows.