The wonders of Iceland have long been the preserve of intrepid adventurers and intrepid travellers alike. But there is a secret gem that is often overlooked – the Snæfellsnes Peninsula. This peninsula is a little-known paradise that offers an unforgettable experience of both rural and coastal life in a single day.
Take a self-drive tour from Reykjavik to the Snæfellsnes Peninsula for a chance to explore the diverse nature of Iceland. Along the way, you will discover pocket-sized fishing villages, rivers that cut through dramatic volcanic landscapes and gorgeous coastlines of black sand. From spotless valleys and glacier-capped mountains to endless lagoons and majestic seascapes, the Snæfellsnes Peninsula has it all.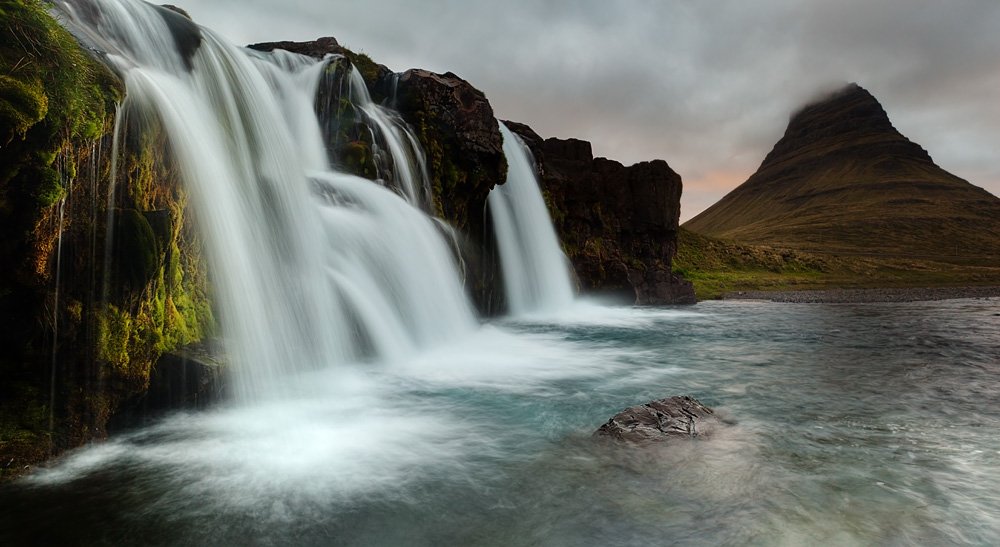 As you explore this unique corner of Iceland, be sure to take time to appreciate its abundance of wildlife. From orcas and seals to eagles, arctic fox and rabbits, the area is teeming with wildlife in both the land and sea. You'll also find seabirds nesting on rocky crags, while puffins are a common sight during the summer months.
In this Iceland travel guide, we will be taking you through a self-drive tour of the Snæfellsnes Peninsula. From Reykjavik to its stunning coastlines, explore one of Iceland's hidden gems in a single day. So if you're looking for a unique experience that immerses you in Icelandic culture and nature, follow along and make the most of your trip to this captivating corner of the world.
Routes to the Best Places on Snaefellsnes Peninsula
From Reykjavik, it takes almost two hours of driving to get onto this Snaefellsnes route map. Once you are within the Snaefellsjokull National park, many of the main attractions are close together.
South Snaefellsnes Location Map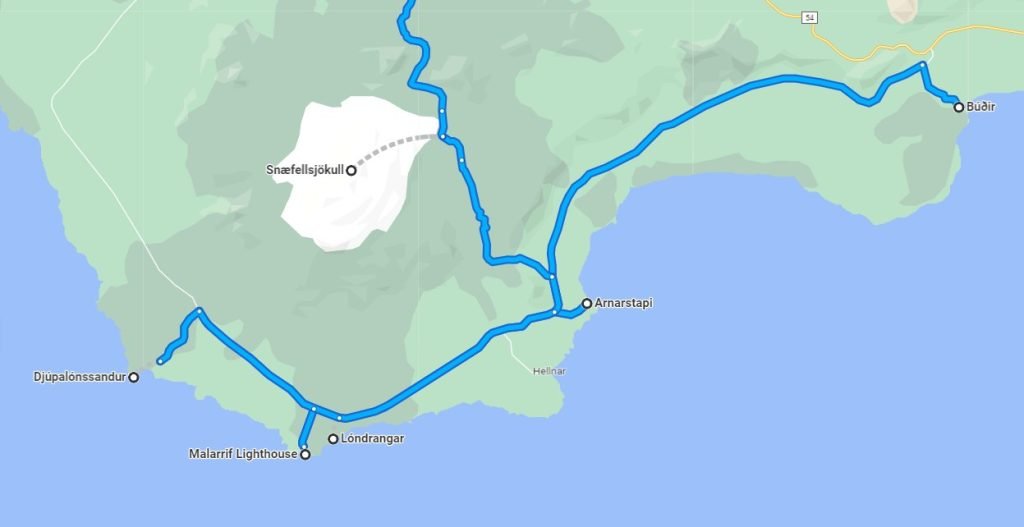 The road connecting these five locations on the south Snaefellsnes coast is the Útnesvegur (foreign road). The road is paved all the way to each location around the Snaefellsnes shoreline.
The road up to the Snaefellsjokull glacier (F570) is for 4×4 only and is open from late June to September (variable). There are some great views from several parts of the mountain road. Most of the road is gravel. If you are considering a 4×4 self-drive, this is a good consideration. The road will take right next to a glacier and get you far from the regular tourist traffic.
Connecting Búðir and Kirkjufell Mountain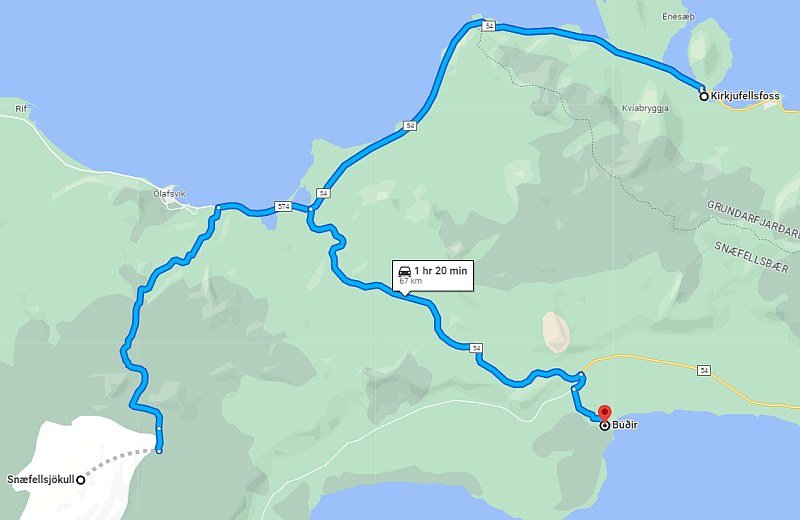 The most direct route connecting Búðir and Mount Kirkjufell is over Fróðárheiði (route #54). This road reaches 360m and has some elevated stopping places that can be good for photography. The road can be closed in the winter if there is deep snow. Parts of this road are gravel, so speed must be reduced to retain control.
Stop One: Búðir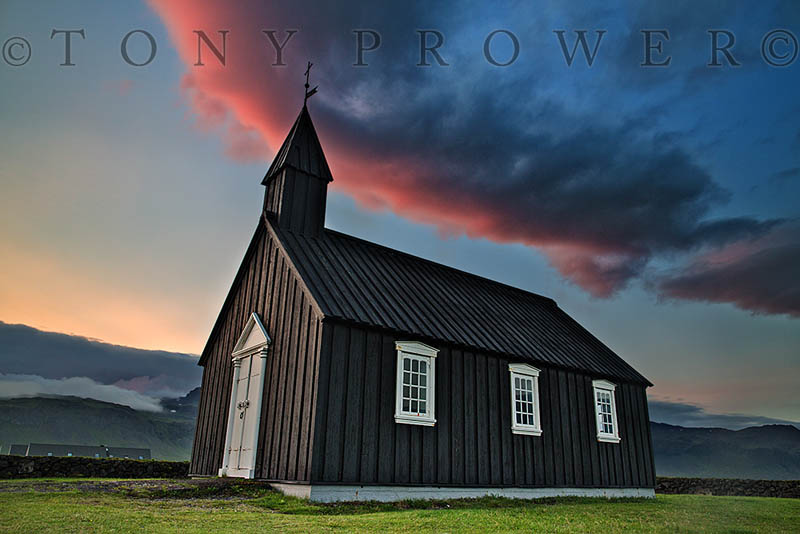 Búðir, located on the Snæfellsnes Peninsular in Iceland, is a must-stop for any self-drive tour. Along the coast, this picturesque fishing village is a great place to get a glimpse of traditional Icelandic culture and sample some of the freshest seafood in the country.
Aside from the historical significance of this area, the views of the majestic Snaefell glacier towering over the village make it a must-see destination. Whether you're looking for a relaxing village stop or a chance to explore the unique geologic wonders of Iceland, Búðir is the perfect place to start.
Snæfellsnes Hotels
These hotels and guesthouses are a short drive from Budirkirkja. Budir hotel is just a few minutes walk.
Stop Two: Arnarstapi
Arnarstapi is a charming fishing village located on the Snæfellsnes peninsular of Iceland. This idyllic coastal hamlet, nestled at the foot of the Snæfellsjökull glacier, is an ideal stop for those embarking on a self-drive tour of Iceland. With its picturesque landscape, rugged coastline and captivating rock formations, Arnasrtapi beckons visitors to explore its breathtakingly beautiful surroundings.
A walk along the coastline will lead to the iconic 'Gatklettur' archway, the perfect spot to take in the spectacular view. Arnarstapi is also home to a multitude of bird species and the opportunity to spot marine wildlife. For a truly memorable experience, make Arnarstapi your second stop on an Iceland self-drive tour.
Stop Three: Snæfellsjökull Glacier
Snæfellsjökull Glacier is the perfect stop while exploring the Snæfellsnes peninsular in Iceland. Located on the tip of the Snæfellsnes Peninsula, this glacier is named after the stratovolcano that lies beneath it and is a popular tourist destination. Visitors can admire the glacier's majestic beauty, take part in a guided glacier walk, or explore the surrounding area. The stunning views, interesting topography, and diverse wildlife make the Snæfellsjökull Glacier a must-see on your self-drive tour of the Snæfellsnes Peninsula in Iceland.
Stop Four: Lóndrangar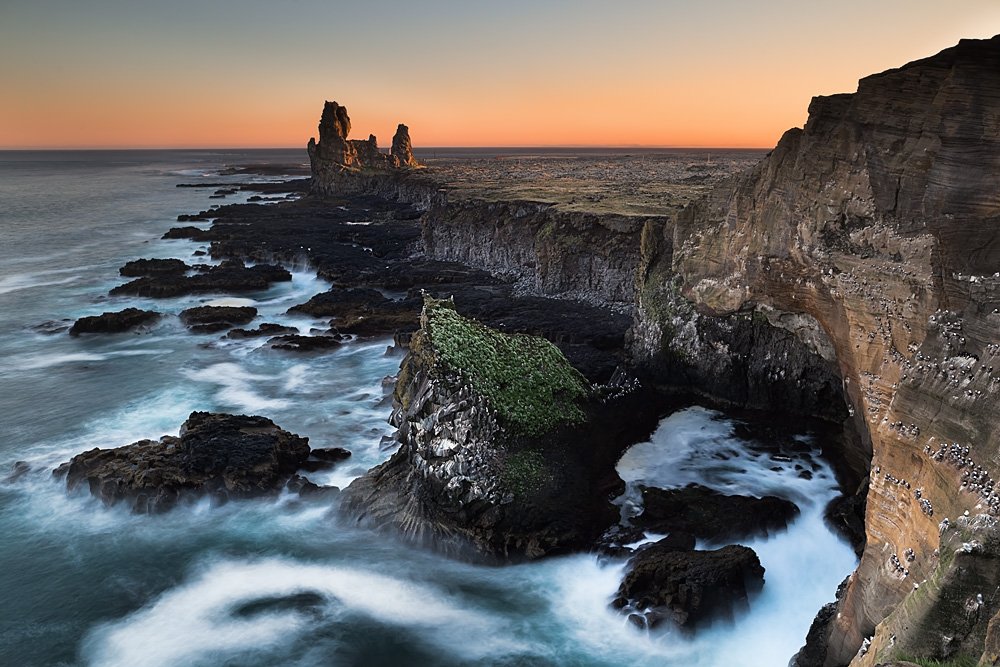 Lóndrangar is an iconic location on Snæfellsnes peninsular in Iceland and a must-see on any self-drive tour. It is two towering basalt column sea stacks standing at the edge of the sea. Legend has it that giants built Lóndrangar for the love of the trolls' daughter and the unique shape of their creation has inspired many folklores. Whether you are visiting Iceland for the first time or you are a repeat visitor, Lóndrangar is a sight to behold. The view from the top is breathtaking, making it a great spot to stop and take in the natural beauty of Snæfellsnes peninsular.
Stop Five: Malariff Lighthouse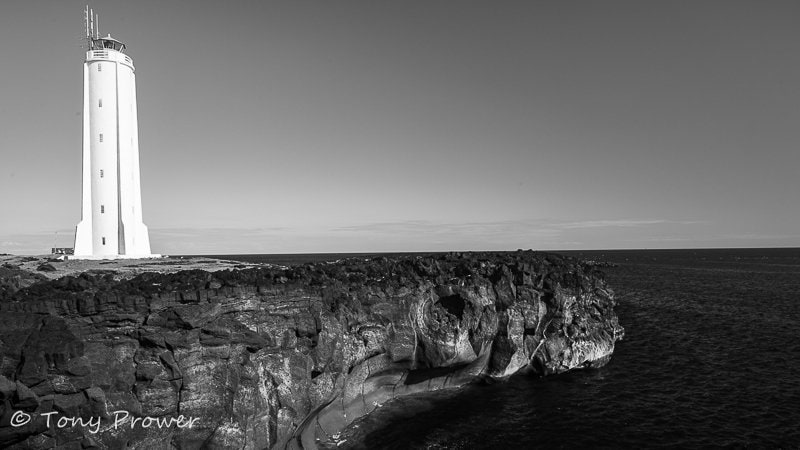 Stop #7 on this self-drive tour of the Snæfellsnes Peninsular in Iceland is Malariff Lighthouse. Located on the westernmost tip of the peninsular, this historic lighthouse is a must-see. With its red and white striped tower, it's a picturesque spot overlooking the rugged coastline and the sea beyond. Take some time to explore the area and take in the breathtaking views before continuing your drive.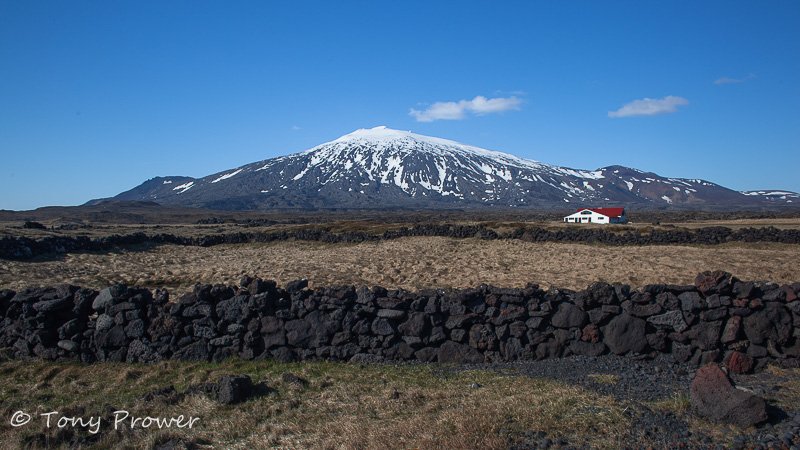 Stop Six: Djúpalónssandur Beach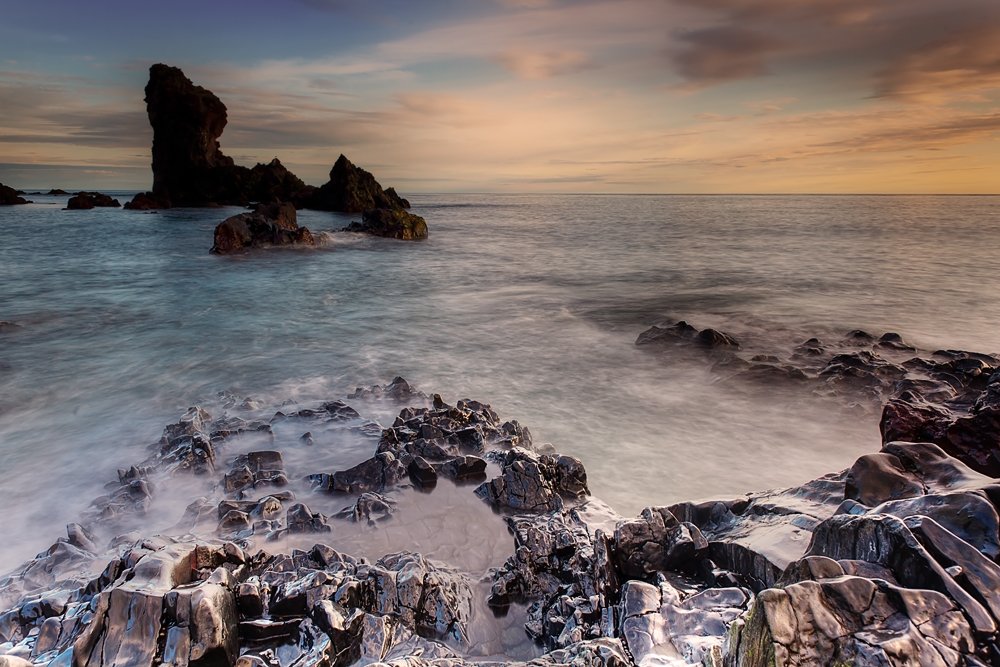 Djúpalónssandur Beach is a spectacular sight on the Snæfellsnes peninsular Iceland. It's a black pebble beach with a view of Lóndrangar cliffs in the distance. Go for a peaceful walk, take a swim in the ocean, or even try your hand at one of the four strength tests that the locals would have done centuries ago. Djúpalónssandur Beach is a must-see on any self-drive tour of the Snæfellsnes peninsular Iceland.
Stop Seven: Mt Kirkjufell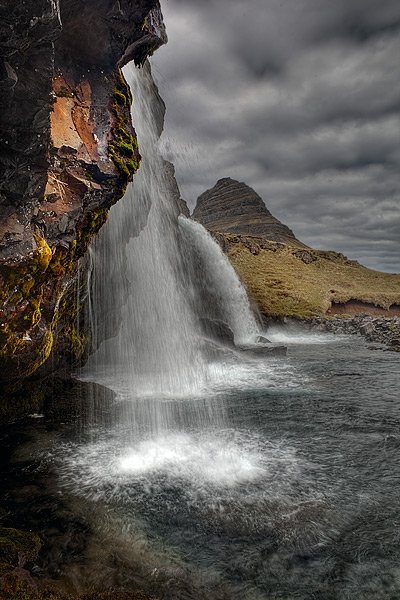 Mt Kirkjufell, also known as Church Mountain, is a must-see when driving around the Snæfellsnes Peninsular in Iceland. The mountain is one of the most photographed locations in the country and makes for a stunning sight. The iconic pyramid shape of Mt Kirkjufell is a favorite among photographers and the nearby Kirkjufellsfoss waterfall adds to its beauty. A trip up the mountain's trail provides magnificent views of the peninsular and is a great way to experience the stunning Snæfellsnes landscape.
Sponsored
Kirkjufell Hotels
Use the sponsored links below to book a hotel close to Kirkjufellsfoss. My recommendation is for Kirkjufell Guesthouse and Apartments. They are close to a decent restaurant which has great views of Kirkjufell mountain.
Another great guesthouse with amazing views of Mt. Kirkjufell is the Sudur-Bár Guesthouse, which is a 10 minute drive out of Grundafjordur. They also have a small campsite, although the one in the town is good.
How much time do you need?
You should allow around 4 hours for getting to the Snaefellsnes peninsular from Reykjavik and back. Quality stops to explore each location could be 30-90 minutes. Driving between locations takes a couple of hours total. The total time for a day tour of the Snaefellsnes peninsular from Reykjavik should be 9-12 hours, with around 6 hours of driving.
Multi day tour
There is probably twice as much to discover on the Snaefellsnes peninsular than is covered in this one day self-drive travel guide. On the long summer days, you could probably explore a couple of other locations on the road around the volcano. An overnight stay is recommended if you really want to get more from the Snaefellsnes peninsular.
During mid-winter, the daylight is only about 3 hours, so you couldn't visit all these locations. During this time, it would be best to book an over night stay on the peninsula.
Safe Travels
As with any Iceland self-drive, be sure to check the weather forecast and road conditions before you set off.
Best Snaefellsnes Tours from Reykjavik
Here are a collection of day tours from Reykjavik. These Snaefellsnes peninsular tours are selected for their small group policies which work well for enjoying the peace of the Snaefellsnes peninsular and for good photography.