Iceland's south coast is a landscape of awe-inspiring beauty, with its glaciers, stunning waterfalls, and dramatic mountains. From the majestic snow-capped peaks of the Eyjafjallajökull glacier to the crashing waves of Vik's Black Sand Beach, your eyes will be filled with the wonders of this majestic environment. Your camera will be very busy.
Whether you're a serious travel photographer or a first-time visitor, you can join one of many Iceland south coast day tours to explore the wild beauty of this amazing land. With a variety of private and small group tours available, you can enjoy a full day of discovery with activities tailored to all ages and fitness levels.
From the glaciers of Solheimajökull and the black sand beaches of Vik, to the volcanoes and impressive sea cliffs, you'll get to experience it all in one jam-packed day of adventure. With knowledgeable guides, friendly locals, and unforgettable scenery, you'll be sure to make some incredible memories on a South Iceland day tour.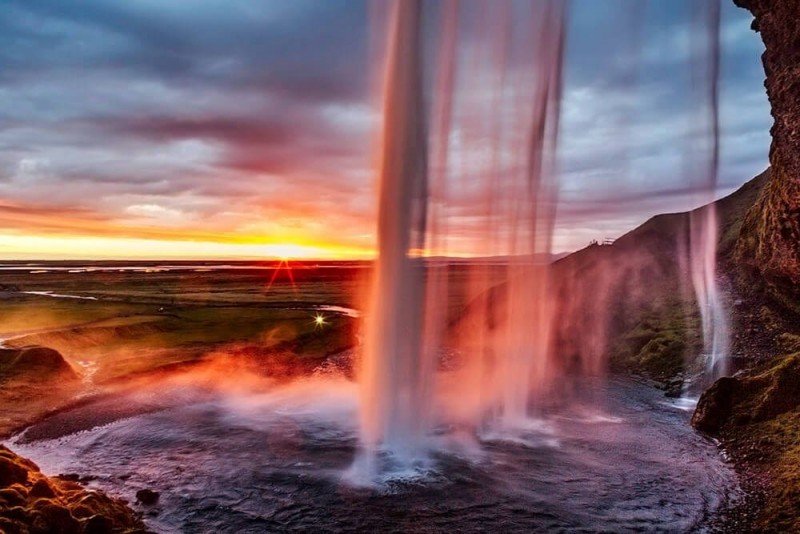 Private South Coast Tours
If you want to explore Iceland's south coast and surrounding areas in style and comfort, a private tour is the perfect way to do it. With private tours, you can enjoy a unique and exclusive experience tailored to your needs and interests.
You can take in the scenic views of stunning glaciers, majestic waterfalls, and lush green valleys. Visit the historical sites of Vik, the picturesque black-sand beaches, and the geothermal wonders of the area.
Private Photo Tour
Take in the spectacular beauty of Iceland's south coast with this private photo tour. This private South Coast photo tour is run by Viking International, a team of talented photographers who know Iceland very well.
They will take you to some of the most stunning places in the region, where you can capture incredible images with your camera, drone, or smartphone. Photo guides will help you get the perfect shot, give you insider tips on the best angles for your photos, and provide you with professional photography tips to help you capture unique moments. They will be available to answer any questions. Don't miss out on the chance to explore this beautiful region and create memories that will last a lifetime!
Included
Private Transport
Photography Assistance
Up to 4 guests
Cancellation Policy
Cancel 24 hours before for a full refund.
Other Private Tours
This collection of private one-day South Coast tours will ensure time at major sites, such as Skogafoss, Seljalandsfoss, and the black sand beach near Vik. The sea cliffs at Waterhole and the glacier tongue at Sólheimarjökull are often included in these sightseeing tours.
These private tours are the perfect way to explore all that Iceland's south coast has to offer at your own pace.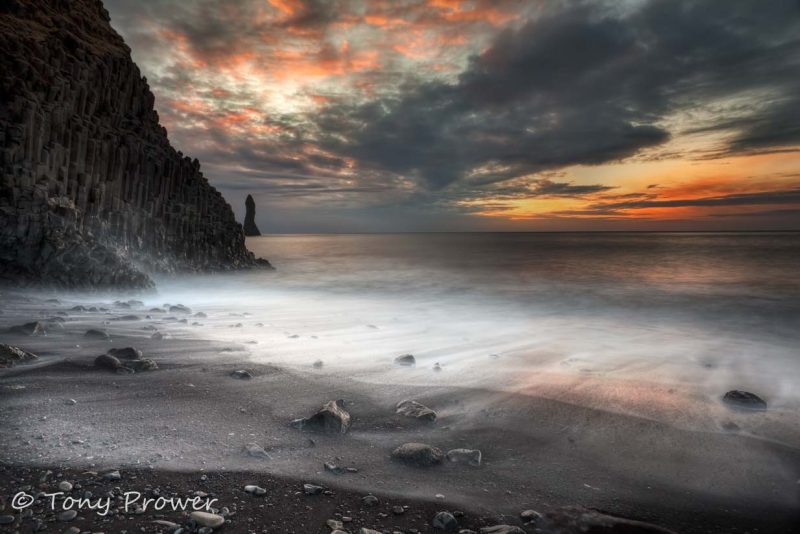 Small Group Tours
Small group tours are the perfect way to explore Iceland's south coast. With a small group of like-minded travellers, you can take in the majestic glaciers, black sand beaches, and towering volcanoes of this unique destination.
With personalized service, local guides, and a small group size, your Iceland south coast day tour will be an experience you won't forget.
South Coast Combos
Discover Iceland's south coast on day tours and make the most of your trip with South Coast Combos! These tour packages include visits to the best attractions as well as local activities to add to the adventure. Get ready for an unforgettable experience on an Iceland South coast day tour with these South Coast combos!
Popular Day Tour Destinations Along the South Coast
Iceland is known for its breathtaking natural beauty, and its south coast is no exception. From the charming fishing villages to the stunning waterfalls and black-sand beaches of the South Shore, the South Coast is home to some of the most spectacular sights in the country.
Waterfalls
Skogafoss Waterfall
One of the biggest Icelandic waterfalls. You can walk to the top for spectacular views.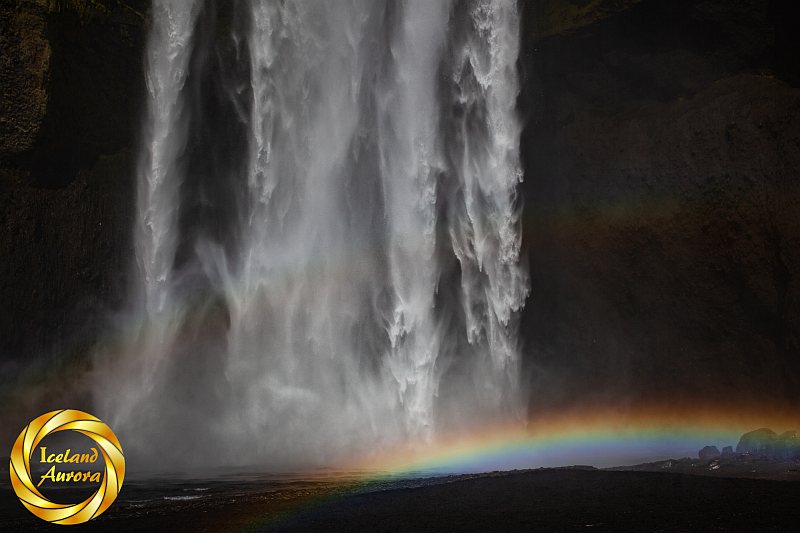 All South Coast Day Tours stop at Skogafoss waterfall to give you a chance to explore photo possibilities from both the ground level and the upper floor. There are a wide variety of photos to take on the ground just by following the river towards the falls.
Seljalandsfoss Waterfall
It is better to visit this Icelandic waterfall last.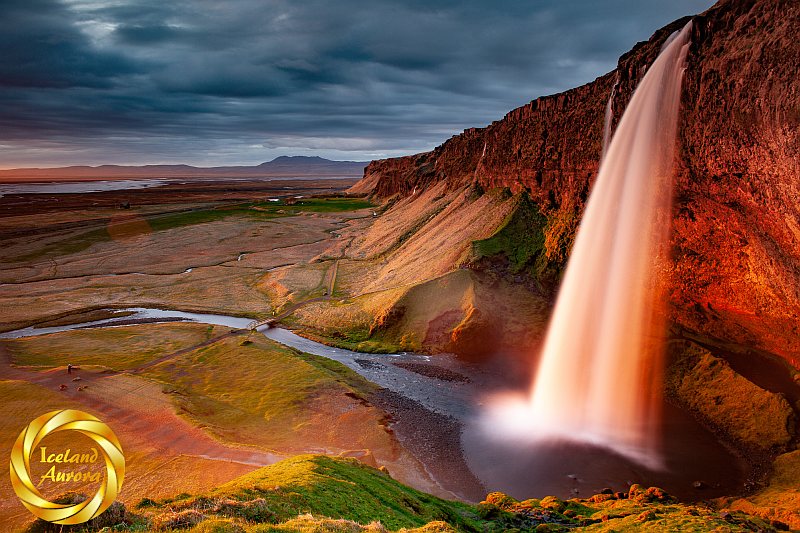 Although it is not as big and impressive as Skogafoss waterfall, Seljalandsfoss waterfall is famous because it is possible to walk behind it. For the landscape photographer, this means an infinity of possible compositions. Learn how to shoot in very wet conditions. Learn great long exposure photography techniques.
Private tours could include some hidden waterfalls, such as Gljúfrabúi and Kvernufoss waterfalls.
Unique Icelandic Coastline
Day tours along the south coast of Iceland are the perfect way to experience the beauty and serenity of Iceland's unique coastline. Most tours spend time on the black sand beach at Reynifjara or Vik.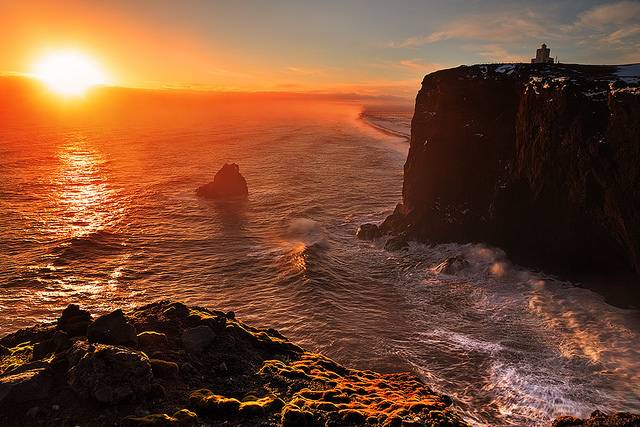 The sea arch at Dyrhólaey is just part of an impressive collection of sea cliffs. This is a great place to spot puffins in the summer. There are also plenty of opportunities to spot other sea birds, seals, and humpback whales, as well as take in views of the Atlantic Ocean.
Solheimajökull Glacier
Solheimajökull is an easy-to-access glacier where you can enjoy a range of glacier activities, from hiking to ice climbing, snowmobiles, and more.
Many tours of the south coast also often include visits to the charming fishing villages that dot the area. Here, you can explore the local culture and learn about the history and traditions of the people who have lived in these remote areas for centuries.

Whether you are looking for an adventure or a relaxing escape, the South Coast offers something for everyone. With its stunning natural beauty and wide array of activities,
Benefits of Iceland Day Tours
Visiting Iceland's south coast is a great way to spend your vacation. Taking a day tour can be an even better way to explore and experience the beauty of the area. From the dramatic waterfalls and volcanic rock formations to the lush green valleys and pristine glaciers, a day tour allows you to take in the sights and sounds of this incredible destination.
You will also get to partake in exciting activities, such as kayaking, glacier hikes, and riding a snowmobile, to make your day even more enjoyable.
Not only that, but you will also have access to knowledgeable tour guides who can provide insight into the history and culture of the region. With all these benefits, it is no wonder why day tours on Iceland's south coast are a popular choice for travellers.
Benefits of Private Tours
Whatever you choose, a private tour of Iceland's south coast will be an unforgettable experience. Private tours are available for both large and small groups, so you can tailor the experience to the size of your group. You can choose from a wide range of activities, from horseback riding and glacier hikes to boat tours and guided kayak tours.
Private tours are led by experienced and knowledgeable guides who will provide insight into the local culture and history of the area. Whether you're looking for a short tour or a longer one, there is sure to be an Iceland south coast day tour that meets your needs.
Making the Most of Your Day Tour
Day tours are a great way to explore a new destination. On a day tour of Iceland's south coast, travellers can experience the majestic glaciers, rugged cliffs, and black-sand beaches that make this region so magnificent.
For many travellers, day tours are a great way to dip their toes into Iceland before making a more extensive visit. Make the most of your tour experience by bringing:
Sturdy walking shoes
Waterproof clothing
Reliable camera
Plenty of snacks
Spare socks
There are plenty of places to buy snacks and refreshments throughout the south coast route. There are toilet facilities at most of the main attractions, although most of them charge a service fee.
Above all, approach the day with an open mind and enjoy whatever the nature presents.
Danger!
Some south coast locations can be dangerous. Your tour guide will warn you about the dangers, so please make sure you listen to what the guide has to say at each location.