Travelling Around Iceland is the best way to see and photograph the huge variety of Icelandic landscapes. I have circumnavigated Iceland many times. Once I drove around the ring road 3 times in one summer.
Ring Road
Iceland's Ring Road is also called #1 highway. It is almost 800 miles and would take 16 hours to drive non-stop around Iceland.
In the Summer you can enjoy long days and easy access to many top locations. These multi-day tours leave from Reykjavik & spread the trip over several days with overnight stays in different parts of Iceland. The recommended minimum would be a 6 day trip with 5 nights in different hotels around Iceland.
Six Days
These tours go around Iceland in six days. They include the Golden Circle as well as the Ring Road. This is a really tight schedule, so it will mean seeing all the sites one time only. With good weather, this can be an amazing trip.
These tours have slightly different routes and activities. They all have a small group policy and wi-fi on board. The tours have a Whale watching and Nature Baths as optional extras. The tours include a different hotel every night.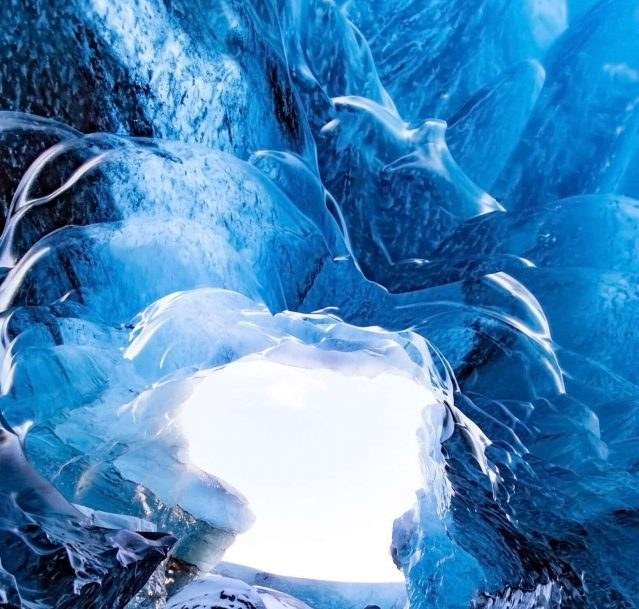 Seven Days
These 7 day tours also have a small group policy and wi-fi on board. The extra day allows the tour to visit the Snaefellsnes Peninsula and Golden Circle aside from the ring road.
Eight Days
Eight days is what I would recommend as the ideal tour to enjoy all the locations around Iceland comfortably. These tours will have time for extra activities and will settle into some hotels for a couple of nights. It's good to have a break from packing and un-packing every day!
Nine Day & More
Nine Days Private
This multi-day luxury tour around Iceland's ring road is with a local driver/guide. The guide will take you t the well known locations as well as some hidden secrets. The tour includes luxury hotels around Iceland.
Cancel up to 7 days for full refund.
Nine Day Group Tours
Some of these tours are fully inclusive. The extra days are spent doing glacier activities or exploring Iceland's Westfjords.
Self Drive Itinerary
Arrival Day
Arrive at Keflavík International Airport & get a transfer to your hotel in Reykjavík. If you arrive early, you can enjoy the Blue lagoon or photograph Reykjavik landmarks such as Harpa Concert Hall, Hallgrimskirkja, Sun Voyager & Perlan.
Day two – Þingvellir – Vík
Start early with a one hour drive to Thingvellir National Park. Here you can witness the tectonic drift and photograph Oxararfoss waterfall. You could spend the rest of the day exploring the Golden Circle and then head to the South coast in the evening.
Drive to the most Southerly part of Iceland, Vik, which has many famous waterfalls and dramatic seascapes in the country, such as Seljalandsfoss & Skogafoss. Explore the black beach of Reynisfjara with great opportunities for seascape photography including the sea stacks (Reynisdrangar ) and Dyrholaey rock arch.
Stay overnight in the old village of Vik
Day three & four – Vatnajokull
Head East to the glacier area of Vatnajokull after a morning shoot from the black sand beach in Vik. Stay at Country Hotel Hali with glacier views and just about 10 miles from the Jokulsarlon Glacier lagoon.
Over the next couple of days, you can explore and photograph glaciers from all angles. We even travel under the glacier to a crystal ice cave. We visit other glacial lagoons in the area such as Fjallsarlon. We visit Vestrahorn mountain & a variety of photo locations. The abundance of high quality locations enable us to move around with the weather. In every direction we can find an excellent photography subjects.
If Auroras decide to make an appearance, your choice of landscapes is endless.
Day five – East Fjords
After stopping at Stokknes to photograph Vestrahorn mountain, continue along the inviting East coast and stop at another coastal mountain of Eystrahorn. Driving deeper into the East fjords, you can visit lesser known locations. Stay at a charming fishing village such as Stöðvarfjörður the home of Petra's Stone Museum.
On this part journey you c an stop to photograph the roads winding around the steep terraced mountains. Countless waterfalls dot the landscape. The East fjords are quiet in winter, so you might feel like we are alone on the island, except meeting a few reindeer and some farmers.
Day six-eight – Mývatn
From the East fishing village, we drive to Lake Myvatn, which is a Winter paradise in North Iceland. We photograph amazing Winter features such as horses and turf houses on our way to Myvatn. We travel to the powerful waterfall at Dettifoss. After photographing sunset at the waterfall, we check in our hotel in Myvatn.
We stay at our Myvatn hotel for he next 3 nights. Each day/night we explore new locations. If we have spare time in the Myvatn area, we can soak in the Myvatn Nature Baths to charge our batteries for the next photo location.
We will photograph the most beautiful waterfalls in Iceland, including Goðafoss, Aldeyjarfoss and Hrafnabjargafoss. These waterfalls are amazing in the Winter light, and difficult for most tourists to get to.
The Myvatn lake rests firmly on the Mid-Atlantic Ridge, so most of the photogenic sights are volcanic or geothermal in nature. The last eruption in Myvatn area was September 1984 in Krafla volcano.
The Myvatn area in North of Iceland is great for Northern Lights (Aurora Borealis) and night photography as there is no light pollution. There are good reflections on the lake and interesting volcanic shapes.
Day nine – Myvatn – North Coast
We will have a farewell breakfast at the Myvatn hotel and head to the North coast and drive towards Reykjavik. We can make photo stops in lesser known areas depending on the weather.
We will make a short stop of interest in the second largest city in Iceland, Akureyri. This capital of the North is home to 20.000.- people. Then we return to the road and photograph Hraundrangi, a picturesque mountain peak just 20 minutes from Akureyri.
Then we head to Skagafjörður, a Northern fjord with great photo opportunities, such as basalt columns and beautiful coastlines.
Our hotel is located as it is only 30 minutes from the drinking dragon at Hvítserkur – also a well-known seal area.
Day ten – Hvitarnes
Photograph the sunrise at Hvítserkur, a 40 foot high sea-stack. Legends say that Hvítserkur is a troll turned to stone, although geologists say that is a volcanic plug from the long time ago. It is an amazing photo opportunity regardless of the truth.
When you drive South towards Reykjavik you can make a few interesting stops at waterfalls. West Iceland is famous for beautiful waterfalls, salmon fishing and Norse Sagas. There are opportunities to stop to photograph Icelandic Horses before getting back to Reykjavik.