If you're planning a summer 4×4 self-drive in Iceland, you want to make sure you get the most out of your trip. We all know that Iceland is breathtakingly beautiful, with so much to discover – but are you planning on taking the most efficient and varied route?
What if I were to tell you that you can squeeze in even more spectacular sights by including the mountain roads. These rough, Summer only tracks open up a totally different side of Iceland that you haven't seen before.
This Iceland travel guide will help you get a little extra from your 4×4 self drive with a couple of itinerary suggestions as well as some remote road recommendations.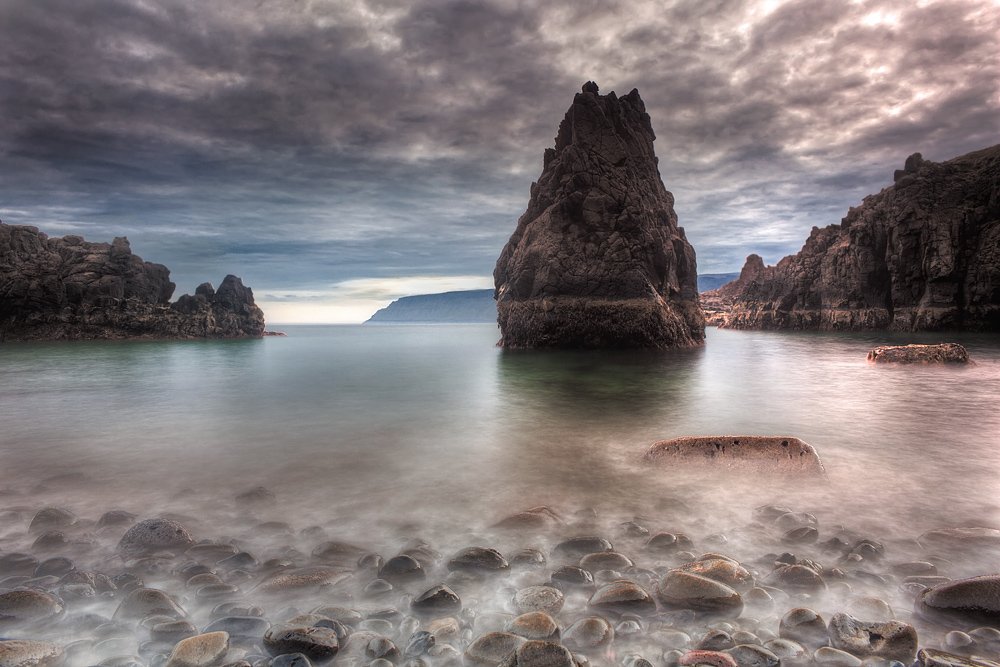 Yes, these mountain roads open from late June until September, offering a unique perspective and experience.
But here's the catch: many of these roads are gravel with deep holes, and require a special set of tires and equipment. You have to rent a 4×4 if you're planning to include the highlands on your Iceland summer self drive. It is illegal to drive a regular car on these mountain roads. These roads are marked with an F in front of the number. For example F35.
Suggested Itineraries
I have included a couple of suggestions to cover the best known parts of Iceland with some mountain road between.
South Coast & Landmannalaugar
From the stunning geothermally active geysers of Geysir, it's possible to continue east through farmland and onto the Mountains of Landmannalaugar, an area of colorful rhyolite mountains, steam vents, hot springs, and lava fields. Then continue east to the glacier lagoon at Jokulsarlon. Return to Reykjavik along the ring road to take in the beaches and waterfalls of Iceland's south coast.
Suggested Duration: four days (three minimum).
First: Enjoy the wonders of the Golden Circle self drive.
Golden Circle to Landmannalaugar
Then: Take the route 35 south from Geysir, then take the road #359 through Flúðir onto #30 south. Just a few miles past Flúðir, take the #32 east.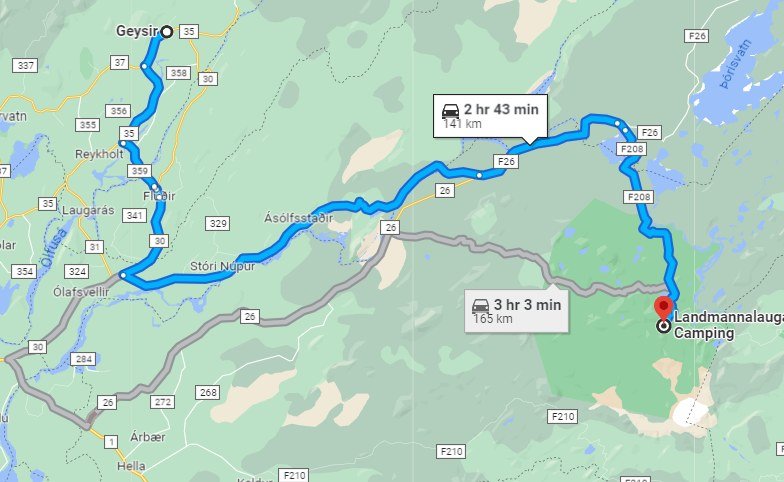 This #32 road has a few nice places to stop including the Hjalparfoss waterfall. Closer to Landmannalaugar, there is a 4×4 detour up to Haifoss (one of Iceland's highest waterfalls).
The Landmannalaugar area has plenty of opportunities to hike and explore the natural beauty of the area. Hiking trails range from one to several hours.
The road in has many photogenic stops such as lava fields, lakes and craters. Make sure you're taking full advantage of every stop along the way.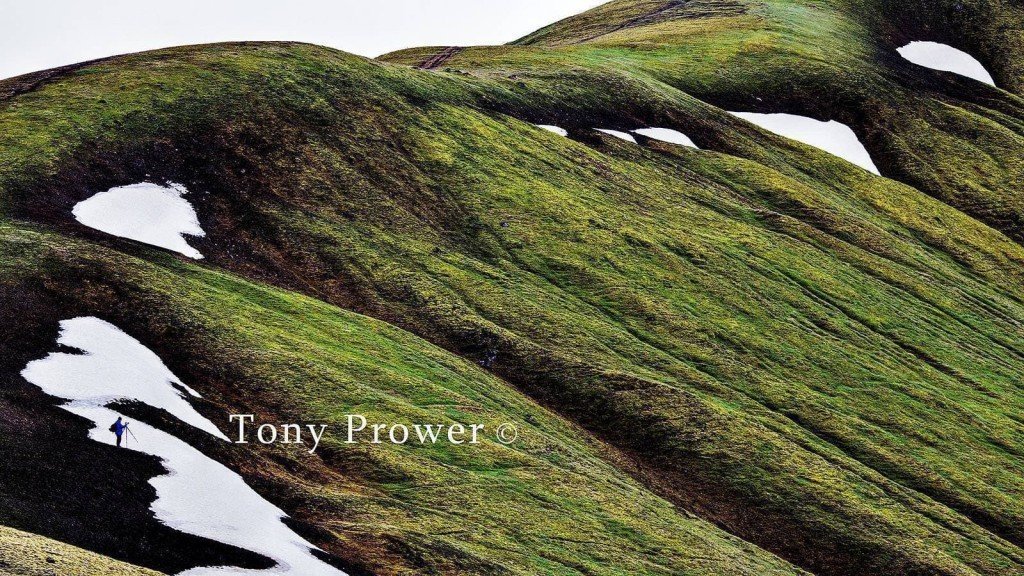 Landmannalaugar to Jokulsarlon
Head east from Landmannalaugar, where you can take in the unique colors of the rhyolite mountains, and grassy valleys. The drive can be challenging and includes a few rivers to cross. One of the highlights along this route is Eldgjá (Fire Canyon), which is the largest volcanic canyon in the world. Visitors can walk through the canyon among the fallen boulders.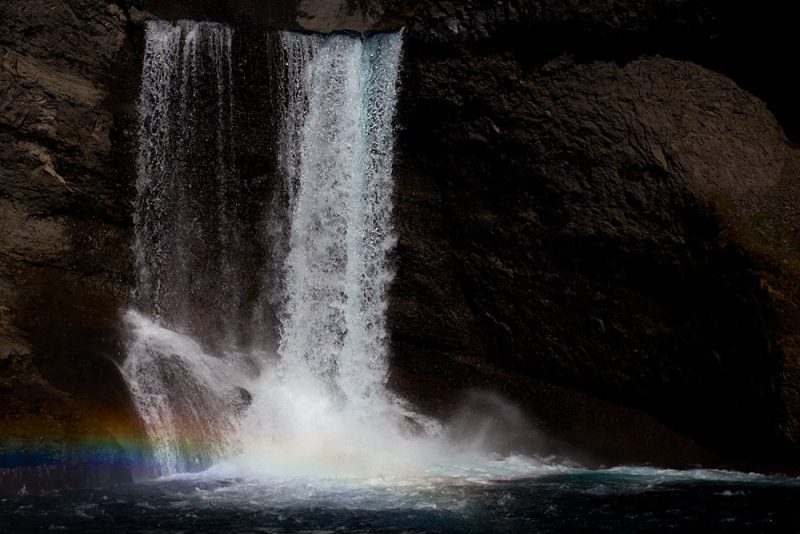 Ófærufoss waterfall is a double decker waterfall in the canyon. The majestic waterfall makes the hike through Eldgjá canyon worthwhile. I waded into the river to capture this photo of the lower part of Ófærufoss waterfall.
Continuing south, the landscape turns from "mountainous" to "Grassy Hills", with delicate streams cutting through the valleys.

Once you reach the main ring road, you'll make your way to Jokulsarlon, the glacier lagoon filled with spectacular icebergs and glaciers.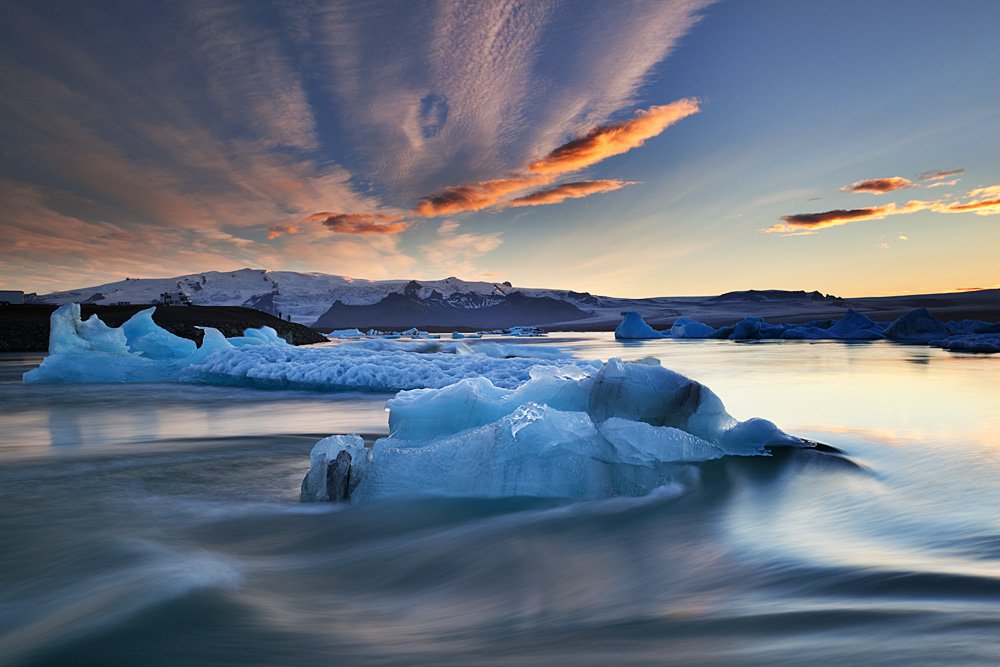 The return journey could be along the south coast road (ring road). Famous stops include Fjaðrárgljúfur River Gorge near Kirkjubarklaustur, the black sand beaches at Vik and the waterfalls at Skogafoss and Seljalandsfoss.
Places to stay
The Golden Circle route can be driven in quite a short time, yet the road to Landmannalaugar can be time consuming. If you plan to drive in, explore and then drive out the other side, the driving will be a large part of your day.
Camping is available right in the middle of landmannalauagar, but there is also a hotel at the Hrauneyri Highland Center on the outskirts if you want to get some good rest before an early through the Landmannalaugar park.
Sponsored
Hrauneyri Highland Centre
The highland centre has a good range of overnight accommodation, from shared to private bathrooms. Breakfast buffet & restaurant are also good. Sponsored Link.
After you join the Ring Road in the South East, there are good hotels at Kirkjubaerklaustur and close to the Jokulsarlon Glacier Lagoon.
South to North via Kjolur
This itinerary connects the Golden Circle in South Iceland with the Diamond Circle in North Iceland.
Using the Kjolvegur mountain road can connect some popular south Iceland landmarks with some Northern landmarks and there are interesting places to explore in between.
Suggested Duration: 4 days
First: Enjoy the wonders of the Golden Circle self drive. Then head north from Gullfoss waterfall.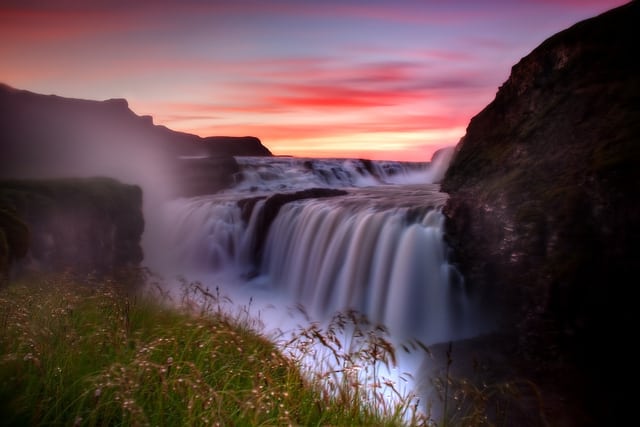 Gullfoss to Kerlingarfjöll
From the south the F35 begins about half an hour north of Gullfoss waterfall. The #35 road turns into the F35 and takes you along side the Langjökull glacier. A detour will take you to the geothermal mountains of Kerlingarfjöll.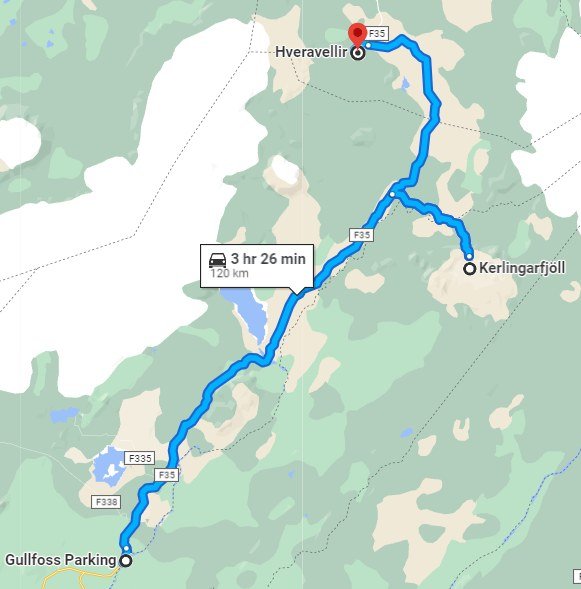 Hveravellir – Valley of Theives
Hveravellir is a geothermal oasis. There are no mountains, only a gentle valley which is littered with a variety of hot-springs.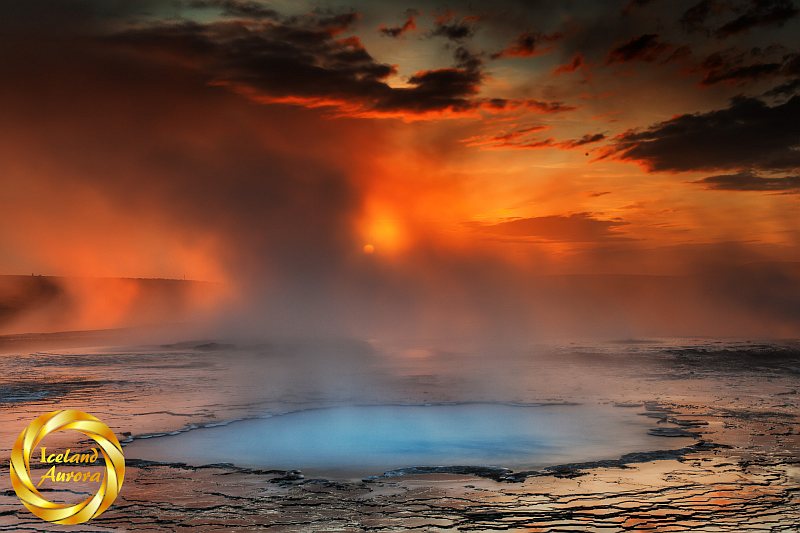 The ring road in north Iceland, connect from the F35 via road #721. The ring road goes east to Varmahlíð or west to Blönduós. Head east to get to Akureyri and the Diamond Circle beyond.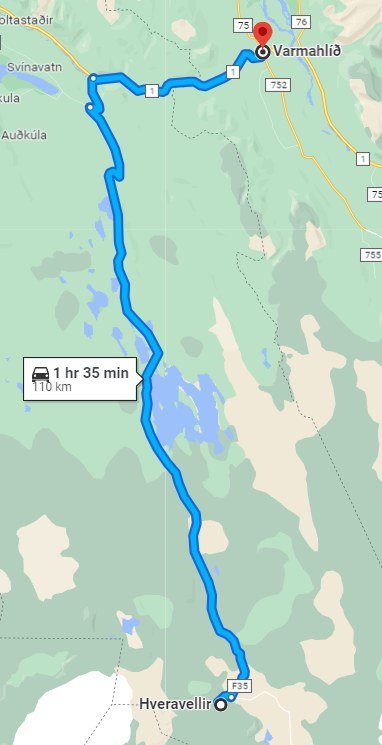 Diamond Circle
The diamond circle is north Iceland's version of the Golden Circle. n a single day you can visit, Godafoss waterfall, lake Myvatn, Namaskard Hverir and Dettifoss waterfall.
A 4×4 has a few advantages in the summer. It is possible to visit some of the lesser known waterfalls near Godafoss such as Aldeyarfoss. A Jeep also makes it easier to get to the East side of Dettifoss waterfall, which is much better for photography.

Places to stay
Sponsored
Kerlingarfjöll Mountain Resort
Kerlingarfjöll has good camping facilities as well as huts & dorm style accommodation. The huts and campsite can be seen easily from the road winding up the mountains. The resort is seasonal and opens from mid June – September.
One option if you like to take things easy, is to find a hotel near Gullfoss for the end of the first day. You will have plenty of time to fully take in the highlights of the Golden Circle. The following day, you can get an early start on the challenging F35.
A full day visiting Kerlingarfjoll and Hveravellir, takes its toll on the driver. If you are sharing the driving, you could finish in Akureyri later that evening, where you will have a good choice of hotels.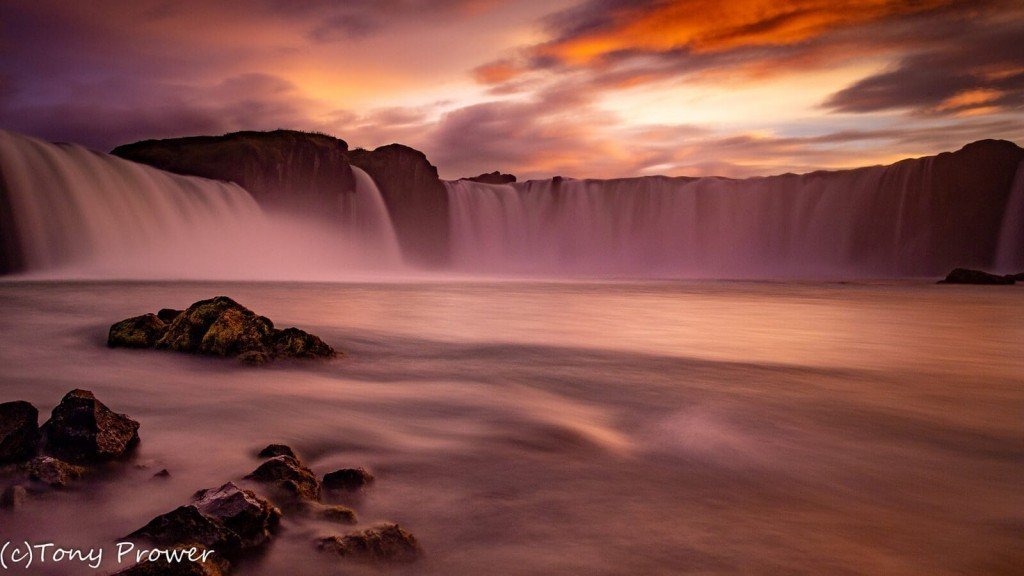 You could spend the next day exploring the Diamond Circle and return to Akureyri or stay in one of many hotels around lake Myvatn or close to Goðafoss waterfall.
Sponsored
Goðafoss Hotels
These hotels are so close to Goðafoss waterfall that you wont miss the summer sunrise. If you want a high standard of accommodation, I would recommend the following because they are really close to the waterfall.
Following the ring road back to Reykjavik is another full day of driving. There are some worthwhile places to visit before heading south, such as the Hvitserkur Drinking Dragon (1 hour detour) or Kolugil Canyon (40 min detour). In the south, you could visit Hraunfossar waterfall and see even more hot springs (90 min detour).
Other 4×4 self-drive opportunities
The West Fjords
The West Fjords are one of the most remote and untamed parts of Iceland. With a 4×4 Iceland summer self drive, you can explore the rugged Kjaransbraut coastal road (#622) near Þingeyri in the central part of the West Fjords.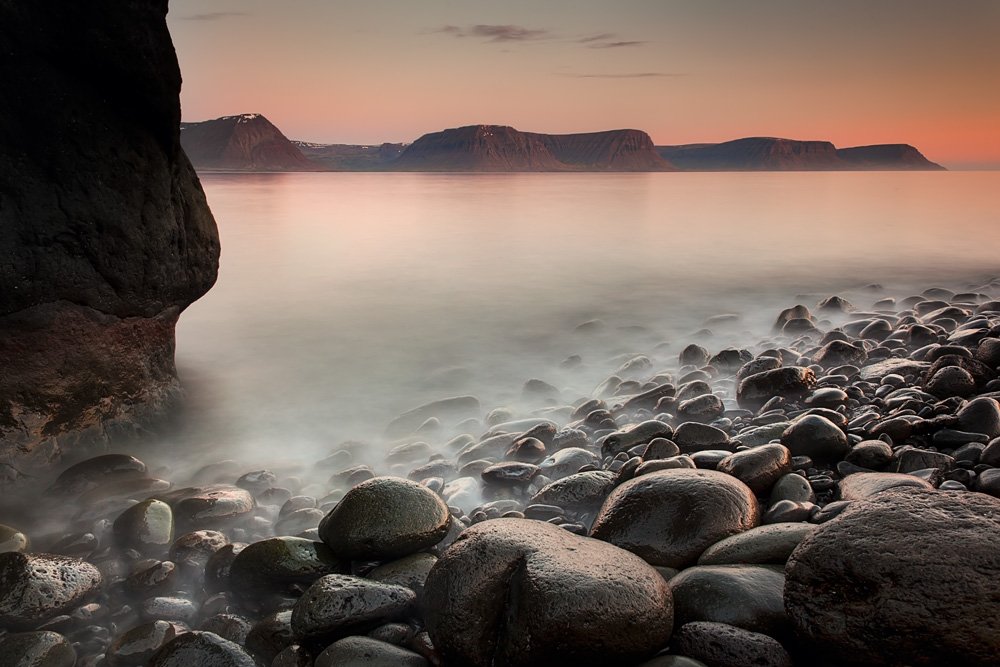 Kjaransbraut was build by one man. Elís Kjaran Friðfinnsson (1928-2008), was a local bulldozer driver who took it upon himself to carve this road out of the coastline.
A 4×4 will also help you get to remote parts of Onnundarfjordur via a mountain track.
Snaefellsnes Peninsula
The Snaefellsnes Peninsula in Iceland is a nature lover's paradise. With its rugged shorelines, volcanic mountains, wild glaciers, and beautiful beaches, this region offers adventurers a one-of-a-kind experience. On your journey, you'll be able to explore stunning waterfalls, majestic glaciers and the iconic Kirkjufell mountain.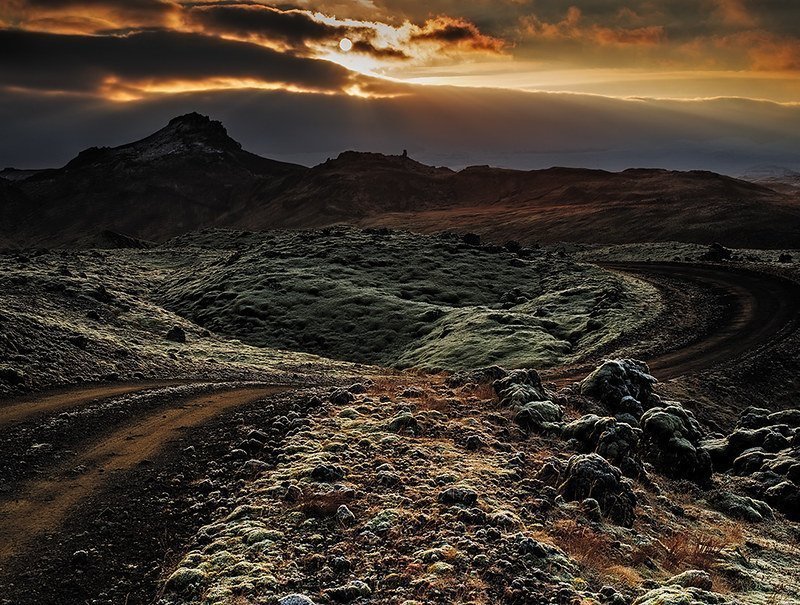 Exploring this region in a 4×4 is the perfect way to experience the beauty and diversity of the volcanic landscape. In the summer the Snaefellsjokull mountain road becomes accessible for 4x4s as well as some remote lava fields.
Laki Gigja
The F225 mountain road goes to Laki in Iceland. This mountain road starts just before you get to the Fjaðrárgljúfur River Gorge near Kirkjubaerklaustur. The road starts as a farmer's track, but after some kilometers it becomes a winding path through Iceland's wilderness. The first river you have to cross is easy because it is shallow. Stop and explore on the other side because this is where the impressive Fagrifoss waterfall can be admired in full. Fagrifoss waterfall is approximately 144 feet (44 meters) high.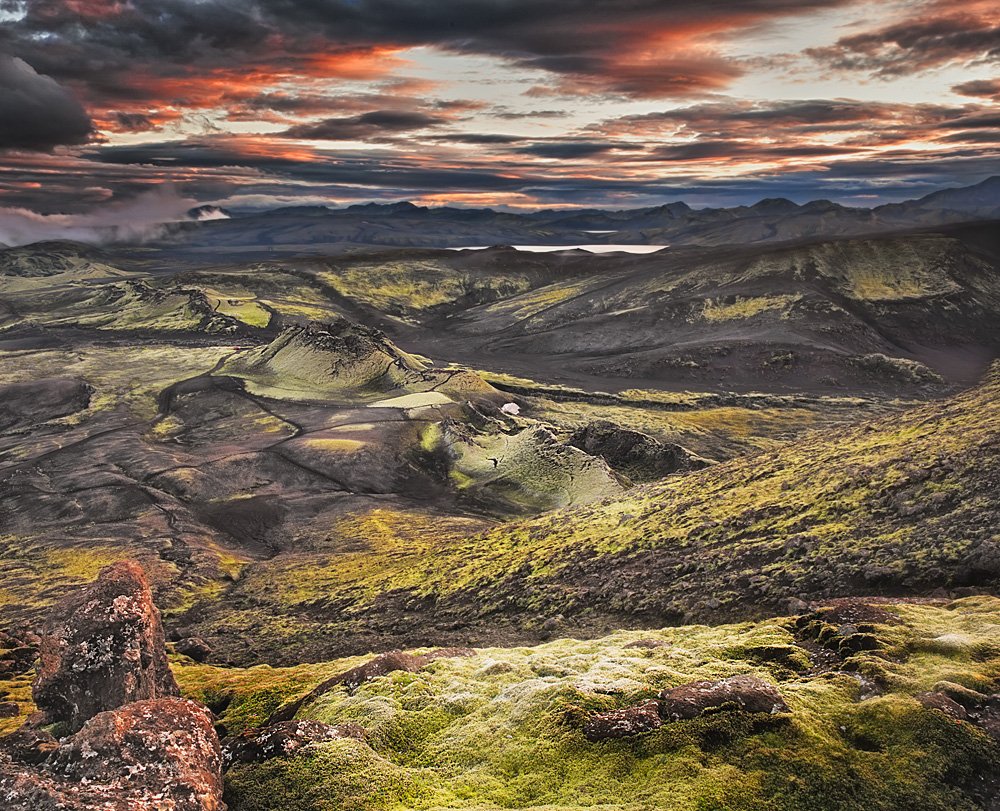 Tips for Driving a 4×4 in Iceland
With the right preparation, you can get the most out of your Iceland summer 4×4 self drive. Make sure to check the weather reports before setting out; Icelandic weather is unpredictable and can change quickly.
Pack plenty of warm clothing, sturdy shoes, and winter tires to be prepared for any weather. Always plan your route before leaving, and remember to bring a map and GPS to help you navigate.
Pay attention to local regulations, such as speed limits and parking policies. Additionally, consider renting a vehicle with a higher clearance for navigating rough terrain.
Sponsored
Check car hire rates for EuropCar Rental at Keflavik Airport, which is the most convenient way to start your Iceland Self-Drive.
Conclusion
A 4×4 vehicle is the perfect choice for exploring Iceland during the summer. With its better ground clearance and 4-wheel drive, it provides greater stability and maneuverability on challenging terrains. With a 4×4, you can access more off-road routes and take advantage of great views of the country's iconic sites. Plus, a 4×4 allows you to bring more camping gear and supplies, so you can completely immerse yourself in the wild beauty of Iceland. Make the most of your Iceland summer self drive with a 4×4 and enjoy the adventure of a lifetime.
Find more Self-Drive Travel Guides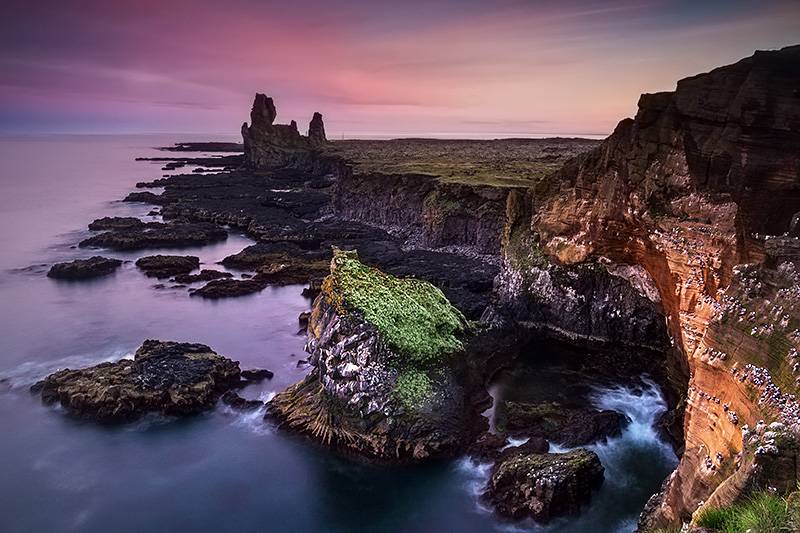 The wonders of Iceland have long been the preserve of intrepid…