This was the final day of the exhilarating 8 day Winter photo workshop with a lovely group of photographers from Ireland. The tour had been a riot, we had some severe weather some great light, some magical auroras and a solar eclipse. Due to the promise of no sunrise on the last day, we had some drinks and a chat about photo business marketing the evening before at the Hotel in Grundarfjorður. After loading our luggage we heading towards the obligatory Kirkjufellsfoss Waterfall in the morning drizzle where we suffered a drenching and one poor chap saw his camera bag blow off the cliff into the waterfall below… loosing a $3000 Nikon. Subdued, we decided to head to the South side of the peninsular to see if conditions were any better there.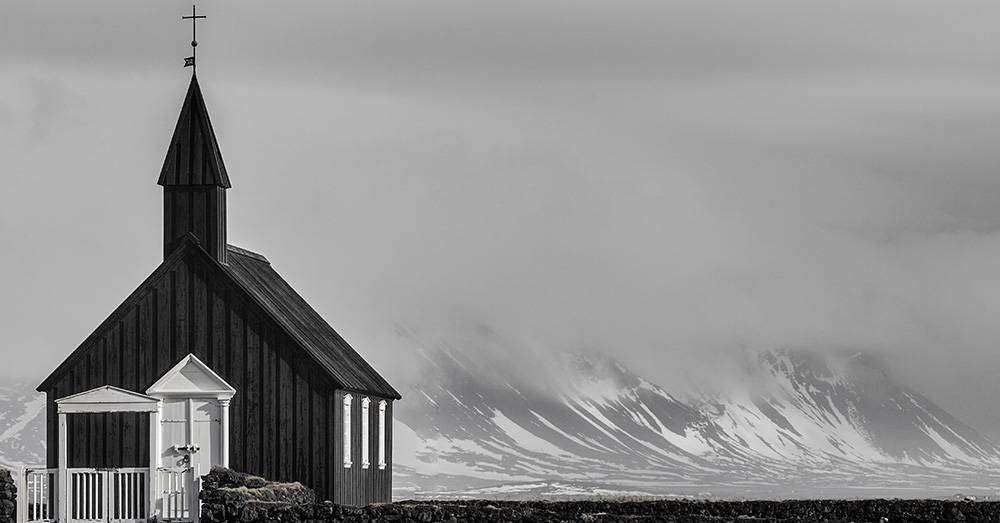 We were greeted with some lovely light and skies as soon as we rolled down from Frodoheiði. Here was the black church in all it's glory with a choice of clear skies to the South and Cloud Clad Mountains to the North. I started with my 135mm prime and got some distance so that I could bring the mountains in larger in the background. I decided to go mono here because there was very little colour to start with and I think the mono conversion has really helped the textures in the wooden church.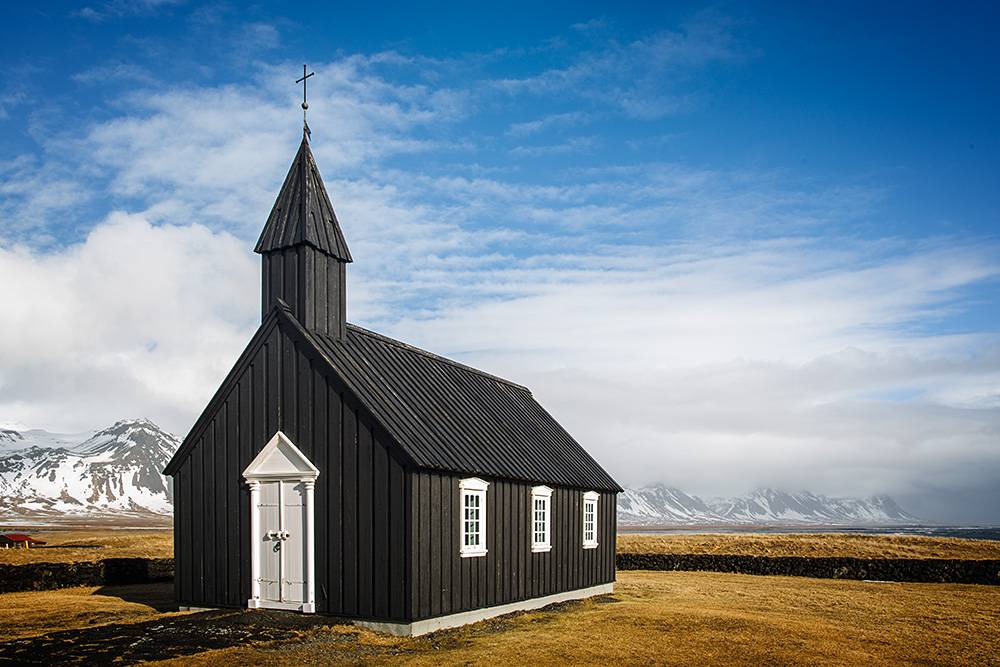 With a wide 24mm I ducked into the church grounds and set up a high tripod to centralise the barrel distortion that is inevitable when you are up close and wide. Luckily for me, the sky behind is just perfect and provides a beautiful backdrop to a well lit church.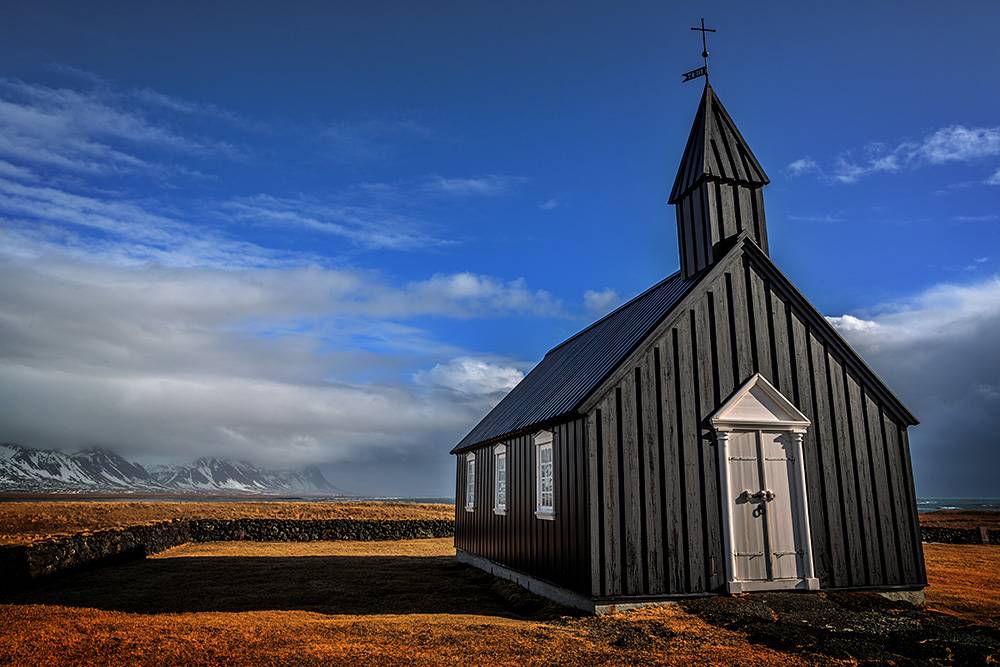 On the shadow side of the church I saw the reflected colours in the windows and wanted to get close enough to make a feature of them. The closeness has given the steeple a real distortion.
Multi-day tours
These are multi-day photo tours that include Budir Black Church. If conditions are good the church can offer great architectural photography.