The nature of Iceland is full of raw, untamed beauty – and it's full of hidden secrets too. Have you ever wondered what lies beyond the boundaries of your hike? What lies beneath the rocky terrain and vast, open fields? Could there be more than meets the eye here in the Land of Fire and Ice?
Introducing the Hidden Folk
There's a secret world that lives in the wilds of Iceland, and it's waiting to be discovered: the Huldufólk (Hidden Folk) of elves. Tales of elves and hidden folk have been passed down through generations in Iceland, and many locals still believe in the power of these magical beings.
Though they are invisible to most, they exist and can be seen, if you know where to look. If you're ready to experience the mysterious wonders of Icelandic nature, and take a journey into a realm of mystical folklore, then you're in the right place – come with us now and explore the secrets of finding elves in Iceland!
Walk along the cobblestone of Reykjavik, wander the ancient turf-houses of the North, or venture to the unspoiled wilderness of the Westfjords. Wherever you decide to explore you'll discover a land of incredible beauty and culture, but also a plethora of legends, stories, and folklore, including tales of elves and hidden folk. From the snow-capped mountains to the wild and rugged coastlines, the land is alive with the possibility of discovering something mysterious and unexpected.
Whether you believe in the power of hidden folk or not, you can still experience the magic of Iceland's nature first-hand by embarking on a journey to search for elves. So come on an adventure with us and learn the secrets of finding elves in Iceland! We'll give you the tools to discover these hidden folk (Huldufólk) for yourself. With our help, you'll soon be well on your way to experiencing the magic of Icelandic nature, and uncovering its hidden treasures.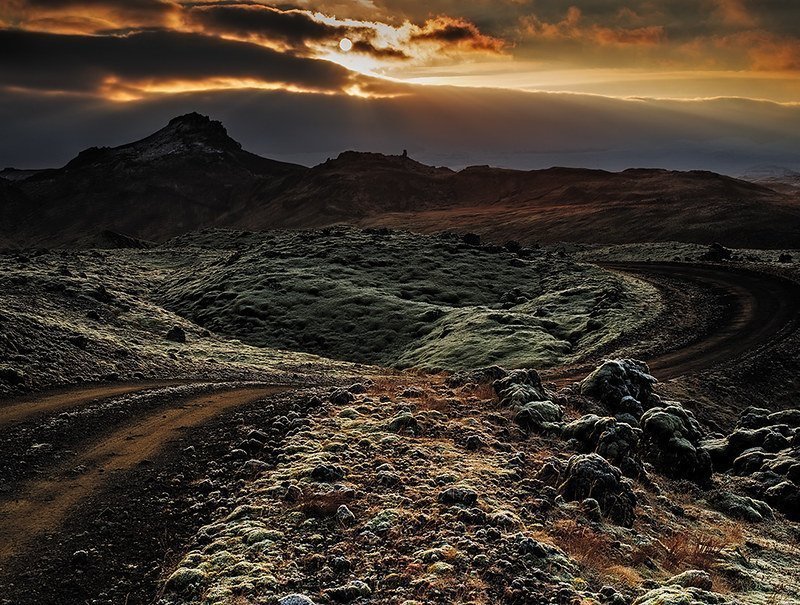 With this guide and a few tips and tricks, you'll soon be able to find the secret elves (hidden folk) of Iceland and have the most wonderful and unforgettable journey.
What is Icelandic Elf or Hidden Folk?
In my 13 years of living in Iceland, I saw Hidden Folk twice! I experienced the mischievous workings of elves indirectly many times. My first encounter was near my home in Reykjavik. I think this is important to the elves to recognise you as a local before revealing themselves.
The creature I saw, was very human-like, but only about a foot tall (30 cm). He was definitely a 'he', and he had a leathery face. He suddenly appeared in the garden of a private residence which I passed almost every day. I just accepted his presence and continued on my walk. After speaking to Icelanders, I have come to realise that is wasn't an elf, because they are almost human sized. So it could have been a fairy, but not like what I imagine a fairy to be.

In Icelandic culture, the Elves are thought to protect the land. In some cases, Icelandic homeowners will consult with a medium, who will try to contact the Elves living on the land before construction begins. If a house is built without consulting with the Elves, it is said to bring bad luck. There was a famous case recently when road constructors were unable to move or break a rock which was said to be inhabited by elves. Despite the use of explosives and heavy machinery, the road had to take a detour.

In this way, the Icelandic Elves or Hidden Folk have created a strong bond between the people and the nature of Iceland. Although their actual existence remains a mystery, their legend continues to fascinate and captivate people around the world.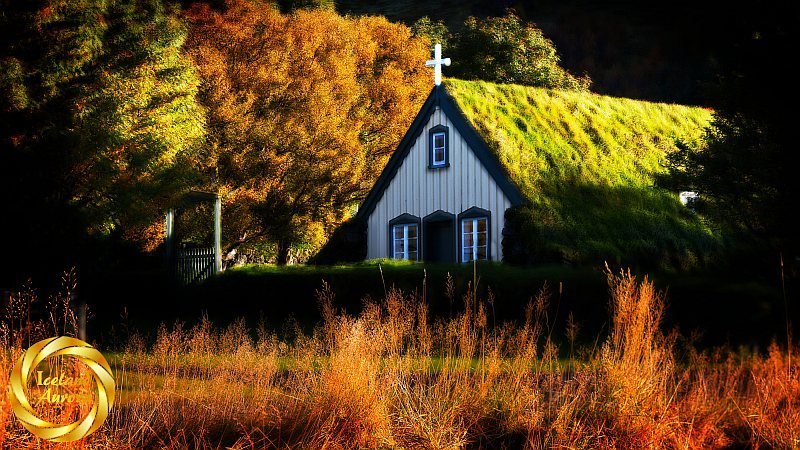 Icelanders Believe in Hidden Folk
Do Icelanders Really Believe in Elves?
For centuries, Icelanders have held a special relationship with the hidden folk, or elves. It is widely accepted in Icelandic culture that elves, fairies, and other magical creatures exist in nature. While many may consider this to be a superstition, over 70% of Icelanders are believed to actually believe in the existence of elves. Obviously the remaining 30% are so out of touch with the nature, that the hidden folk have not revealed themselves.

Icelanders have documented tales of elves and hidden folk for generations. This mythical race is said to inhabit rocks, cliffs, and caves. Icelandic historians cite strange and unexplainable occurrences as evidence of their presence. In some cases, rocks and boulders have been known to move from one location to another without a human explanation.

As time has passed, storytellers have woven tales around the elves in order to keep the tradition alive. Stories often involve hidden people protecting their homes from humans, leaving behind natural gifts for visitors. Commonly, Icelanders will leave offerings for the hidden folk in order to protect their homes and seek blessings. Some Icelanders even make a point of asking for permission from the hidden folk when undertaking any development near their rumored dwellings.

Even in this day and age, many Icelanders still believe in the presence of elves and trust in their power of protection. To get an authentic experience of Iceland's culture and folklore, visitors are encouraged to investigate firsthand some of the rumored dwellings of the hidden folk. With a little luck, you might even make contact with an elf!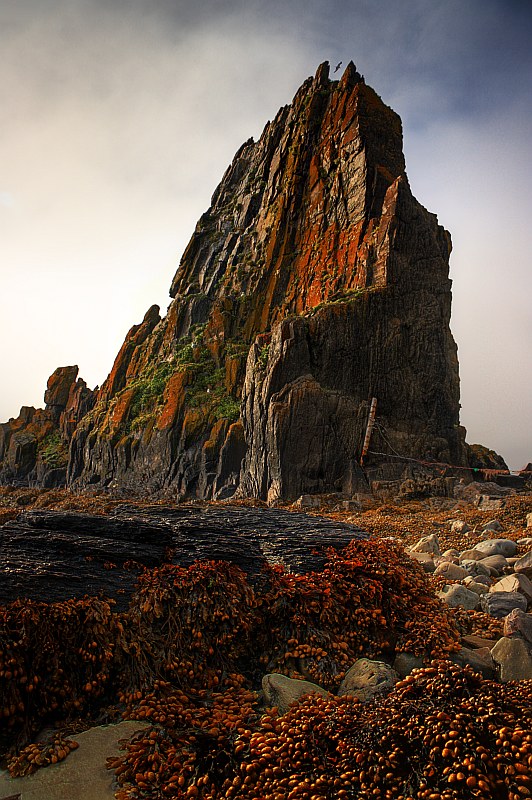 How to Attract Elves in Iceland
Travelling to Iceland and hoping to find elves?
While it's not easy to spot these mythical creatures, it is possible to attract them if you know what to do. Here are some tips for drawing the attention of Icelandic elves.

Firstly, you need to be aware of the hidden folk's habits and habitats. They are said to live in small cottages hidden deep within the forests, often near volcanoes and other grassy meadows. They have been known to decorate these dwellings with bright flowers and moss. Additionally, they can often be seen in the midnight sun during solstices and equinoxes, dancing and singing beneath the stars.

Secondly, you must be willing to attract them with offerings. Elves have been known to respond to gifts such as flowers, nuts, and even homemade treats. If you leave these offerings out in the open with good thoughts, they may be more likely to appear. Furthermore, music has also been known to attract Icelandic elves. Try singing traditional songs as you walk through the forests.

Thirdly, one of the most important things to remember is to stay silent and be respectful of the hidden folk. Elves are shy creatures and are easily frightened by loud noises or sudden movements. If you stay quiet and avoid making too much noise, they may appear to you. Additionally, it is important to remember that the hidden folk are part of their natural environment and should be respected.

By following these steps, you may be able to attract some of the elusive Icelandic elves. Remember to keep an open mind and don't be afraid to take risks when travelling to this magical land. Who knows, you might just catch a glimpse of some of these mythical creatures.
Icelandic Trolls
Apart from the trolls on the internet, I am not a believer in trolls as they are supposed to exist in the nature. Often a prominent volcanic rock will be atributted to an unfortunate troll who got petrefied by the rising sun after some mischievous adventure. The Reynisdrangur sea-stacks are good example of this type of folklore.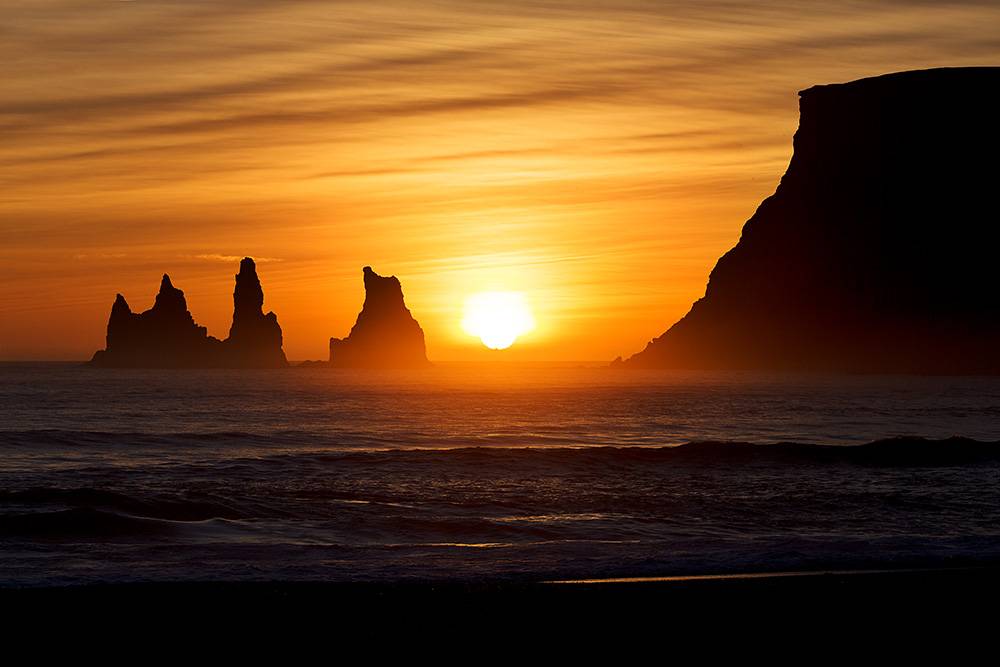 Legend has it that a troll was returning from an adventure at sea and was returning to the land as he towed his sailing ship behind him. He was delayed getting back to the shore and the rising sun turned the troll and sailing ship to stone. In reality, or at least according to geologists, the rocks are very tough basalt that forms to plug a volcano. The ocean has eroded the crater, but the plug remains.
Icelandic Ghosts
Stories of ghosts are common in Iceland. The ghosts might be people who actually existed, like a couple who drowned before their wedding night, or an author will connections to the spirit world. My experience of ghosts in Iceland have been via dreams at the birthplace of Iceland's most prolific writer, Þórbergur Þórðarson (1888 – 1974). He often wrote about dying in his dreams and one night, I experienced this myself.
One of the most famous ghosts in Icelandic sagas, is the ghost of Glámr. Glámr haunted the central highland. He was found dead shortly after defeating a wight which is an 'undead' creature that was constantly killing shepards. Glámr as a revenant, caused just as much destruction, until Grettir the Strong fought him. Grettir was renowned to have the strength of two men, yet he struggled to prevent Glámr for taking him into the night and eventually destroyed him. Grettir's victory cause Glámr to flee forever, however, Grettir was left with a fear of the dark for the rest of his life.
Conclusion
With its scenic landscapes and perfectly preserved nature, Iceland is a magical oasis that one needs to visit at least once in a lifetime. With its enchanting views, Iceland is home to many hidden gems — including its traditional belief of ghosts, trolls and hidden folk or Elves. While the Elves are considered hidden, there are various ways to experience the magic of Icelandic nature and discover these hidden folk on your own.

Whether you take a guided tour or go exploring on your own, experiencing the Icelandic nature is sure to be a memorable adventure. This travel guide arms you with insight and knowledge in hand, it's now up to you to explore and enjoy all that Iceland has to offer.

Whether you believe in the hidden folk or not, it's important to remain open-minded to different cultures and communities. For the adventurous traveler, uncovering the mysteries of Icelandic nature and its hidden folk can be an incredibly rewarding experience.

At the end of the day, uncovering the magic of Icelandic nature will stay with you for a lifetime. You'll leave Iceland with a new appreciation for its ancient culture, breathtaking landscapes, and mysterious hidden folk. By following this travel guide, you will come away with stories and experiences that will last a lifetime and make your time in Iceland truly unforgettable.
Take an Elf Walk
Sponsored