Arctic Wilderness
The best thing about Iceland is that it's overflowing with incredible natural wonders. From its stunning glaciers and geysers, to its magnificent waterfalls and mountains, the country has plenty of sights to explore. With its geothermal energy and plentiful wildlife, there's something for everyone to enjoy. If you're considering driving around Iceland at your own pace, exploring the South Coast is a must as it's one of the most diverse and beautiful locations in the entire country.
Touring South Iceland can give you amazing photo opportunities. This travel guide to planning an Iceland self drive will point you toward a feature rich adventure over one or more days. This guide includes local knowledge of season, road conditions, nature activities and overnight stays.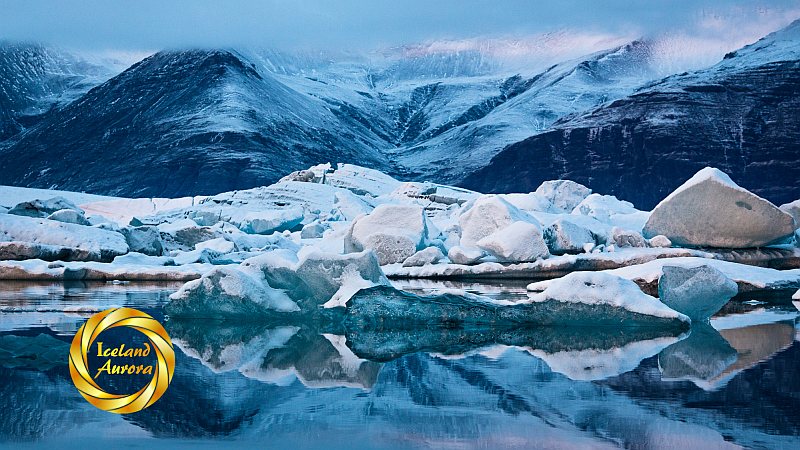 The South Coast is home to the famous Vatnajokull Glacier National Park, stunning black sand beaches, picturesque waterfalls, and an abundance of wildlife. Experience all of this and more with my South Coast self-drive guide.
Iceland's South Coast is made of black sand beaches as well as huge cliffs. The waterfalls along the Southern Iceland route are some of the most impressive in the country. At Jökulsarlon you can photograph glacier icebergs and the Vatnjökull glacier reflected in the stillness of – the glacial lagoon.
Get intimate with the Öræfajökull glacier which hides Iceland's deadliest volcano. The surrounding area will enrich your sense of adventure. The diversity of the landscape at these great locations will give you portfolio some amazing variety. Every photographer makes something different out of the Icelandic landscapes.
These locations could give you fantastic Northern lights photo opportunities if the weather complies. Some of the famous Iceland locations, such as Jökulsarlon or Vestrahorn mountain are unbeatable for Northern Lights photography. You can book your hotel near these locations to make sunset and sunrise very convenient.
This travel guide to a self drive tour of Iceland's South Coast will help you to plan your self drive.
Check car hire rates for Car Rental at Keflavik Airport
, which is the most convenient way to start your Iceland Self-Drive.
One Day Self Drive
On a one day self drive of South Iceland you could comfortably drive as far as the black sand and Sea-stacks at Vik and Reynisfjara and back to Reykjavik. This would involve about 5 hours of driving. You might be able to push further if you have an abundance of driving energy or you are sharing the drive.
Vik takes just over two hours to drive from Reykjavik. If you stop to photograph Skogafoss waterfall, Sólheimajökull Glacier, Dyrholaey cliffs, two black beaches, the town of Vik and Seljalandsfoss waterfall, this will be as much as 10 hours before you are back in Reykjavik. In mid-winter a single day trip along the South Coast has to planned carefully. The limited daylight is incredible quality, but doesn't give you a lot of time. Ideally, you would want to be at Seljalandsfoss waterfall just before Sunrise at 11.00 and get to Vik in time for the sunset at 15.30 (3.30 p.m.). This way you will have four and a half hours to explore a couple of locations.
Multi-Day Self Drive
Spending more time on the South coast will give you more variety of sunset, sunrise and northern lights photos.
Vik is almost half way between Reykjavik and Jokulsarlon. On a three day Self Drive or longer, Vik can be a good locations for an overnight stop. The benefits are being able to take plenty of time to explore Iceland's South Coast waterfalls and beaches on your first day. Photographing the sunset and sunrise from the black sand beaches with views of Reynisdrangar sea stacks is very rewarding.
2 Day Self-Drive Itinerary
Exploring Iceland's South Coast and Glacier lagoons from Reykjavik over two days.
Day One South Coast
Five hours of driving + five hours exploring.
Depart from your Keflavik or Reykjavik Hotel and follow the Icelandic ring road East for a couple of hours. After a lot of fairly flat farmland, you will come across the first of the South coast waterfalls at Seljalandsfoss. In most cases, Seljalandsfoss waterfall should be left as the final stop on your return journey. This is because the waterfall gets no light in the mornings (or mid-winter). Skogafoss Waterfall is only another 20 minutes drive. Both these waterfall locations have toilet facilities.
Between Skogafoss waterfall and Vik is the impressive coastline at Dyrholaey. These massive coastal structures and views from the lighthouse are well worth exploring.
From Vik, you have a bit more than 2 hours drive to the Jokulsarlon glacier lagoon. You could stay in Vik and then double up on the driving on day two. I recommend driving further and maybe staying close to Jokulsarlon. I recommend Hali Country Hotel. This is easily the best hotel in the area with comfortable rooms and quality breakfast.
Overnight in East Iceland
The benefit of staying in this part of East Iceland is that there is very little light pollution, so Northern Lights can be intense. If you are lucky, you could photograph the Auroras over the Glacier Lagoons.
If you stay at Hali or nearby, you will be able to photograph sunrise at the glacier lagoon or diamond beach.
Day Two South Shore Return
Five hours of driving + five hours exploring.
In mid-winter, you can catch the sunrise after breakfast. In the Summer, you can photograph the sunrise before breakfast. Then drive back along the South Coast with stops at any waterfalls and landscapes you skipped on day one. If you get to Vik in the afternoon you should be able to get to Seljalandsfoss for the Winter sunset. On longer days you can take your time to explore.
Driving Time 10-12 hours total.
Extra Nights
Add an extra night at Hali.
An extra day around the Vatnjokull Glacier will give you the chance to enjoy guided nature activities on the glacier lagoon or an Ice cave adventure. The Diamond Ice Beach has incredible photographic opportunities in most weather conditions. Giving yourself an extra morning on the Diamond Ice Beach should give you stunning photos. Both the Glacier lake and beach can be very rewarding.
An extra day makes a trip to East Iceland featuring the Vestrahorn mountain and the town of Höfn. Vestrahorn is an excellent location for winter sunsets. The town at Hofn has some good places to eat with traditional Icelandic hospitality. Having two nights at the Hali hotel could yield more Northern lights photo opportunities is the weather is clear.
You could stay in Hofn if you want to capture Northern Lights at Vestrahorn Mountain. Extra days can allow you to take more time exploring Iceland's South Coast and taking photos.
Find Hotels
Hali Hotel
Hali is a well run hotel just 15 minutes drive from Jokulsarlon and an hour from Hofn. It has a museum and really good restaurant. Their breakfast buffet is first class.
Hotels Near Jökulsárlón
Use the sponsored links below to find and book hotels close to the Jökulsárlón and Fjallsárlón Glacier Lagoon.
_________
Hotel Map
Vik Hotels
Staying in Vik is a good option for an overnight stay. The black sand beaches can be great for sunrise and sunset. The town has a good choice of accommodation and some nice Icelandic Restaurants. The area is not as rich as Vatnjokull region, but is a good idea for a trip 3 day or more.
Vik Accommodation
Use the sponsored links to find hotels close to Vik & Dýrholaey.
_________
Hotel Map
Local Activities
Vik Activities
Nature activities in the Vik area.
Vatnjokull Activities
These nature activities involve the Vatnjokull glacier. They depart from close to Skaftafell National Park or Hali Country Hotel.
South Iceland Locations
Before Vik
A self drive tour of Iceland's South Shore could include Seljalandsfoss, Skogafoss Waterfalls which are also close to a few hidden waterfalls such as Hvernafoss and Gljúfrabúi. Closer to Vik there are short detours from the Iceland ring road to the sea cliffs at Dyrholaey and the black sand beaches like Reynisfjara, just before you get to Vik.
After Vik
Between Vik and Jokulsarlon there is the Fjaðrárgljúfur Canyon, Svartifoss waterfall at Skaftafell National Park. There is a smaller Glacier Lagoon at Fjallsarlon, before the incredible Jökulsarlon & Ice beach, Further east there is a small town called Höfn on the doorstep of Vesturhorn Mountain. All these locations can be interesting for sunset, sunrise and Northern Lights. Around the glaciers it is possible to book glacier hiking and climbing activities. The big glacier lagoons offer boat trips in the Summer. Many of the towns and villages along the route have exhibitions and restaurants.
Other locations
It may be possible to include the Golden circle and Snæfellsnes peninsular with the South coast and Glaciers over 4 or 5 days. These other locations are connected to the South Coast through Reykjavik, so they are easy to add to a South Coast Self Drive.