This was a shared tour which was supposed to include 3 nights of shooting and 4 days of camping in the Vatnjökull region of South East Iceland.
Checking the weather forecasts on the day of pick up make me change the plans, there was a huge rain system sweeping the country from East to West. I decided to divert the route to the West of Iceland for the first evening.
Snæfellsness Peninsular
We explored the Snæfellsness peninsular in the hope that the rain would move over the next few days. This flexibility is a huge benefit of camping. We stayed in a remote campsite with a view of Kirkjufell and enjoyed a peaceful sunrise before getting into tents around 5 a.m.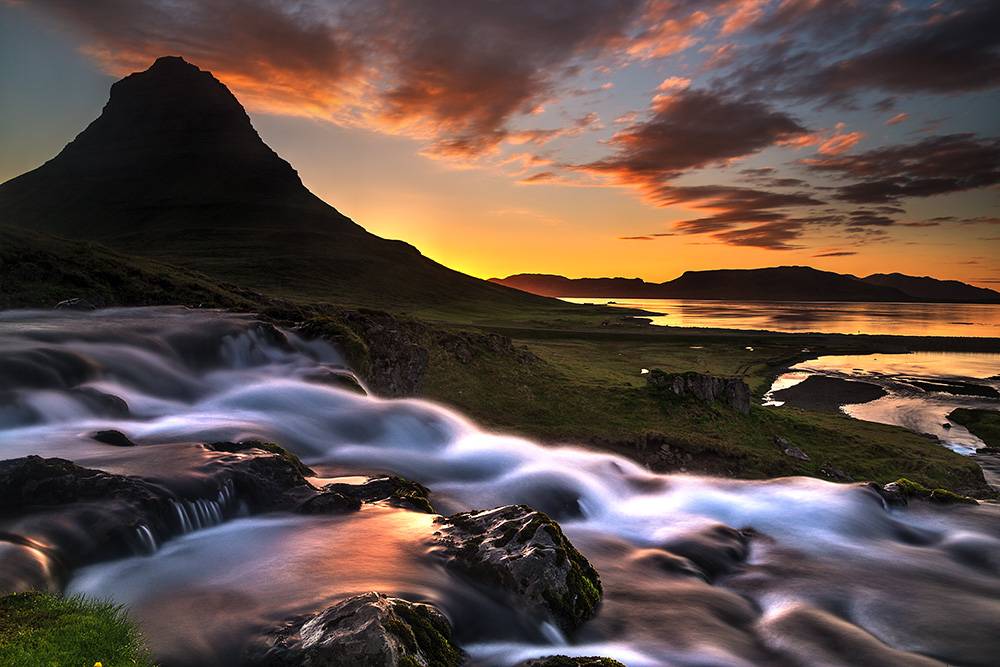 Þingvellir and South Coast

The plan worked because we made our way East the following after noon with a sunset at Þingvellir before making our way to the South Coast for the sunrise.
The rain had eased off and we have some nice weather. I let my customers explore the beach at Reynisdrangur while I found some much deserved space and settled with this composition as I waited for the sunrise.
Þakgil Campground
Afterwards, our problem was finding a suitable campsite because the main campsite at Vik was packed and we knew we would not get any sleep during the next day. We headed out of Vik exhausted, but quickly found a camping sign pointing to Þakkgil – we followed a mountain road for about 30 minutes until we were in a volcanic valley… and a fairly busy campsite.

We camped out of the way as much as possible, but it was noisy during the day with hikers passing out tents, not realising we are trying to sleep. I think we were all suffering with lack of sleep at this point.
You need a 4X4 to get to Þakgil Campground, but once there, there are many hiking trails through the dramatic landscapes.
East Iceland
We left the Þakgil Campground just in time to gather refreshments and head to Vestrahorn Mountain. We pitched our tents at Heinaburg campground, which is a lesser known campground in East Iceland. After a little rest, we headed to Stokksnes for sunrise (around 030.00).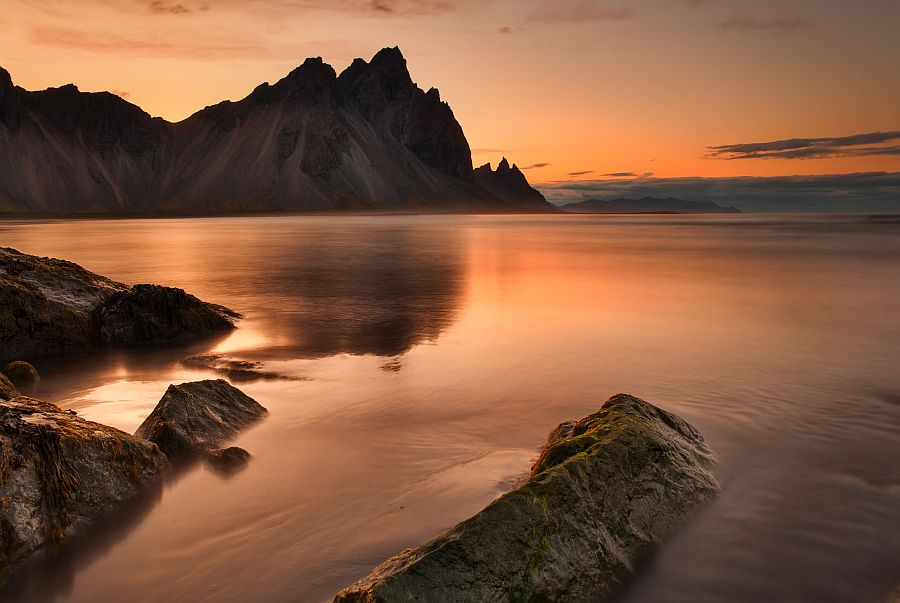 The awkward hours paid off with this fantastic sunrise behind Vestrahorn from Stokkness, we made a bee line to the campsite with the hope of getting some catch-up sleep. I was exhausted so we had a relaxing start to the next day with some time at the campsite and then into the town for some swimming and then Lobster soup and Reindeer Burgers before heading to Jökulsarlon for the evening light.
Blue Lagoon

Both passengers had early flights, so we took some sunrise shots at the Blue Lagoon just after 04.00, (dropping off 2 exhausted passengers at the airport for 05.00).
Because of our flexibility, we were able to catch some decent colours every night. But in retrospect, my favourite session was the sunrise at Kirjufell Mountain on the first night.